6 Things to Consider Before Choosing a New Health Insurance Plan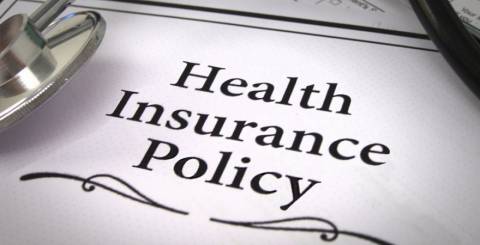 Choosing a healthcare plan may seem overwhelming. There are many factors to take into consideration before committing to any policy. Understand these six considerations before making a purchasing decision. 
The Amount of Coverage Needed
Image via Flickr by free pictures of money
This is a broad category to consider. For instance, do you want coverage for emergency room visits or hospital stays? Some health plans do not sufficiently cover those. In addition, some plans require you to have your primary care physician request your visit before you can go the hospital or emergency room. This could be catastrophic if you are in dire need of medical help. If you use or need prescribed medication, you will want coverage for that
Provider Network
Be sure to check and see if your doctor is in the provider network of the health plan you are considering. Many healthcare plans require you use only the doctors that are in their network. If you want to stay with your doctor or health care provider and they are not in the network, either choose a plan that carries your doctor or choose the health plan you like and then choose a new doctor from their list.
This can certainly be a tough decision to make, especially if you have built trust and a relationship with your existing doctor.  If it is necessary to choose a new doctor, please spend time researching their credentials and reputation. You can access this information through the American Medical Association (AMA) to help with your research. 
Pre-Existing Conditions
If you are shopping for a health plan on the Marketplace, then you cannot be rejected or be charged more for any condition that existed before your coverage starts. According to Healthcare once you enroll in a plan, you cannot be denied coverage solely based on your health. However, there are exceptions to this rule. 
If you already purchased a health plan before the Affordable Care Act was passed in March of 2010, then you purchased your plan through a private insurance company or broker and not through the government's Marketplace. These plans are considered  "grandfathered plans" and they may be able to raise your rates if your health declines and you need extra coverage.
Deductible Costs
Deductible costs can be confusing and expensive. It is very important to understand what your deductibles will be before committing to a health insurance plan. For example, if you choose a plan that has a $5,000 deductible, that means your coverage will not begin until you have paid $5,000 out of your own pocket. While these health plans have a lower monthly amount to pay, you can be in financial trouble if you need to pay for medical attention up to that $5,000. In addition, you want to see what the pharmaceutical deductibles will be. 
Also, understand what your copayments will be. These are the fees that you must pay when you do visit your doctor or hospital. If you need to go to the hospital or emergency room while traveling away from your preferred network, you will have to pay for most, if not all, of the costs incurred during your visit. 
Your Age
As you age and your health begins to decline, it is vitally important to have the right health plan to cover your needs. If you are over the age of 65, you may qualify for Medicare. While this plan has nominal monthly payments, the coverage may not be suitable for your health and medical needs. 
Add a Supplemental Plan
Because your coverage with certain levels of Medicare may not be sufficient for you, consider adding a supplemental Medicare plan. You must have an Original Medicare health plan with (parts A and B) included. If you have this coverage already, then with a supplemental Medicare plan you can rest assured that you will have help with costs that are not covered in the original Medicare plan. 
Deciding on a health insurance plan takes careful research. Be sure to take your time making a decision, and take into consideration your age, your health condition, and adding a supplemental Medicare plan if you are over 65.