6 Domestic Chores that Make us Fantastic Cleaners
Home Cleaning Can be Easy!
Domestic housework doesn't fit in the category for the most pleasant chores an urban housewife or man can do at home. Most homeowners and tenants surely find chores like household cleaning highly unlikely to be enjoyable and of course that's absolutely normal. After all, that's why we have professional cleaners companies, i.e. the fantastic cleaners and etc. If you would rather clean your home by yourself, here I am sharing some easy-to-follow tips and ideas on how to handle six common highly annoying household chores, that would otherwise require professional help.
Domestic Chore No 1 – Cleaning Bug Dirt Off Lamps

Why homeowners and tenants hate it:
When lamps turn hot, it gets sticky and bugs can't really escape such a trap. Bug dirt piles up on the surface and that makes it incredibly hard to clean, especially if you have to do an end of tenancy cleaning. Although the heaps of bugs are not dangerous for your health, they are the definition of an unpleasant domestic chore to scrub and take care of.
What to do:
Turn off lamps - mandatory!
Get a steady ladder (if your dirty lighting is too high).
Remove all lampshades.
Rinse with water and dry as good as possible.
Use a soft rug to wipe each light bulb.
If you feel you have to clean those via soaking, leave the lampshades in the water for a bit longer so grime can fall off.
If there is a lot of dirt, prepare a brush to fully clean.
Dry the freshly cleaned lampshades and carefully put them back.
Turn on electricity and voilà – no dimmed lights!
Household Chore No 2 – Emptying the Vacuum Cleaner Bag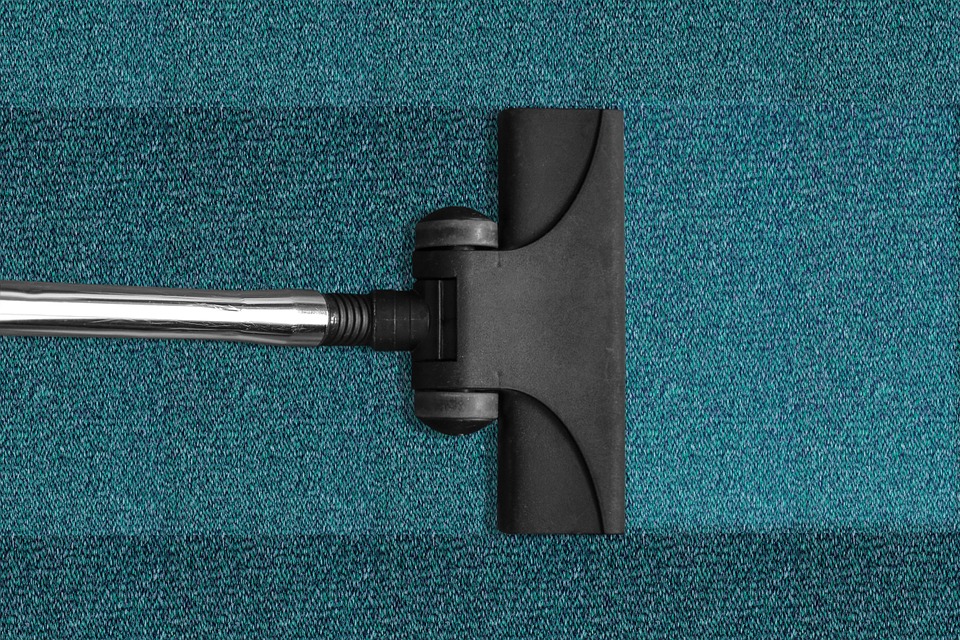 Why people hate it:
Usually, when the dirt bag is half full, vacuums cleaner are not fully efficient and large pieces of dirt are unlikely to be sucked at all. The more dirt, the harder the appliance will work. If not emptied on time, the bag can cause for the motor to break down and thus you end up with an even bigger mess.
What to do:
Turn on the cleaner for a while, so all the dirt inside the appliance can settle in the bag.
Plug off. If you have a vacuum cleaner with a one-time bag, make a duct tape "bridge", so all gathered filth stays "in".
If you use standard bags, it's best to first go outside, on a terrace, balcony or simply in the yard. Otherwise, your property might get really, really messy.
Tip overall dirt in a paper bin and wash the bag thoroughly.
After cleaning is done with, make sure it dries off completely. Your best option, however, is to buy a water filter vacuum cleaner, because it gathers all garbage within a container.
Throw dirty water from the cleaner container straight into the toilet. The water filter will restrain all particles, so they won't go back into the room.
Dirty Chore No 3 – Cleaning the Paper Waste Basket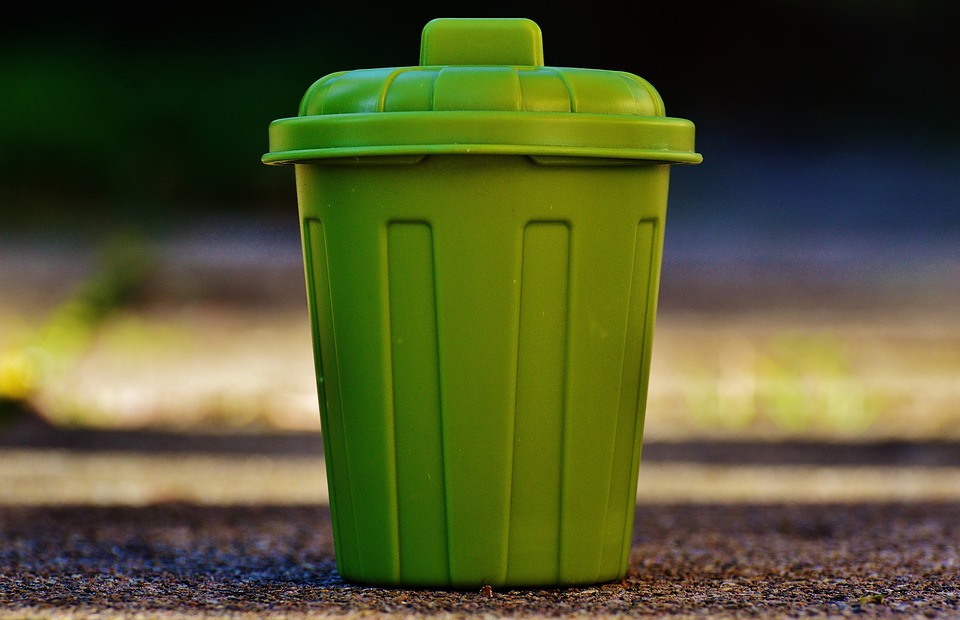 Why homeowners hate it:
Thrown out food and liquids often end up outside the trash bin, which is in reach of pets and children. Often mould and unpleasant smells arise from rotting food within the bin itself. From there on, mould spores get in the air and thus raise the risk for a number of allergies.
What to do:
Regularly clean and empty the basket. Avoid dirt building up.
Go out in the open and leave in in the air for a while. Sun and fresh air act as natural antibacterial agents.
Spray with a disinfectant or a DIY green cleaning solution inside the basket and leave it for a few minutes at least once a week.
Use rubber gloves and sturdy wipe and scrub off all dirt via brush.
Rinse with water on a regular basis. Better use a shower head (if it's movable), or a hose.
Housekeeping Chore No 4 – Cleaning the Ceiling Fan
Why homeowners hate it:
Fans are the perfect environment for dust mites, which dramatically raise allergy risks. By constantly spinning, ceiling fans spread out particles and mites all over the room.
What to do:
Stop the device and place newspapers or old pieces of cloth on the floor, right beneath it. You'd better cover an area twice as bigger than the fan's size.
Fill out a spray bottle with disinfectant and soak in an old soft rug. A shower cap will help you protect your head and hair from dust and dirt.
Step on a ladder, so that you make sure your head is above the fan. Use a damp pillow case or a shoe bag. Рun it all over one of the fan's wings, so that you clean it in a way all dirt stays within the case.
Use the old rug to clean what has remained of grime. If the ceiling is too high, use a micro fibre brush formed as a noose. It will serve you good to clean all unreachable surfaces.
Dirty Chore No 5: Cleaning the Bathroom
Why people hate it:
if not wiped on time, hardened soap foam (full of dirt) along with showers and bathroom walls, are very difficult to clean after. A humid environment is appropriate for mould development, especially on the grout. The deposits damage the structure, let alone tile colours.
What to do:
Spray the walls with a cleaning solution and scrub all over with a hard brush.
Pay special attention to the grout between the tiles.
Use a window cleaner for the glass surfaces. If you are a fan of green cleaning, use one of the many vinegar solutions.
You may not need to rinse it since the smell will disappear soon.
Domestic Job No 6 – Cleaning Under and Behind the Fridge
Why people hate it:
Fridge parts can accumulate a lot of dirt, which reduces work capacity and damages the whole system. Under the fridge floor, grime can mix with moisture and permanently stick to the floor.
What to do:
Pull out the kitchen appliance, turn it off and wait for a little while. The food won't go stale for the time you spend on cleaning it.
Use the vacuum cleaner's hose to gather all the dirt from the back of the appliance.
Wipe the walls with a damp cloth and a dishwasher solution.
Wipe the floor with a proper cleaning solution, minding the surface you have (stone and ceramic surfaces will suffer from an acidic solution).
Turn the appliance back on and put it back in place.
If it's possible, keep it turned off while you move it.
Of course, when it comes down to domestic cleaning, the list of chores can literally go on forever. The chores listed here are simple a handful of what the average urban housewife has to tackle on a regular basis. You could always go for a professional domestic cleaning, but it does not hurt to improve the way you handle domestic cleaning!