5 Tips to Use Vacuum Cleaner At Home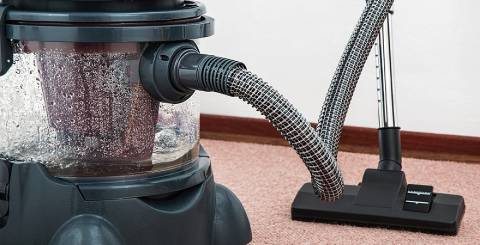 Pixabay.com under CC0 Creative Commons
How to use a vacuum cleaner effectively at home
Five following simple tricks help you use this valuable tool actually, but not everyone notices. Using the device in the right way can make your cleaning process easier and also maintain its shelf life.
Image source: pixabay.com under CC0 Creative Commons
Select the right setting
Many homeowners choose the highest level of vacuuming when they want to clean the floors or other furniture or lowest level for garments. However, it's not always true. You need to select the right setting on the device to make the best use of its function and maintain the duration of the device as well.
For example, if you want to vacuum your hardwood floors, then you have to choose a different set of the vacuum cleaner compared to a soft blanket or carpet. And remember that you need to adjust the vacuum level based on the height of surface on which you clean.
Discard small objects before vacuuming
Some people tend to use a vacuum cleaner when they see their dusty house with a lot of objects. If vacuuming at that time, it may not only cause stuck in the vacuum cleaner but also prevent your cleaning process from working efficiently.
The best advice is that you should remove all these objects and clusters before vacuuming. The problem will be solved.
Replace the filters
Most homeowners empty the filter after it's full or replace after it's clogged. This causes a hard time to clean your house, or even your vacuum cleaner may become stagnant or not operate efficiently.
However, it's wise to empty the filter when it's approximately three quarters. Also, you can replace the filter with a new one or make a bigger one to create the necessary suction to clean your floors efficiently.
Clean deeply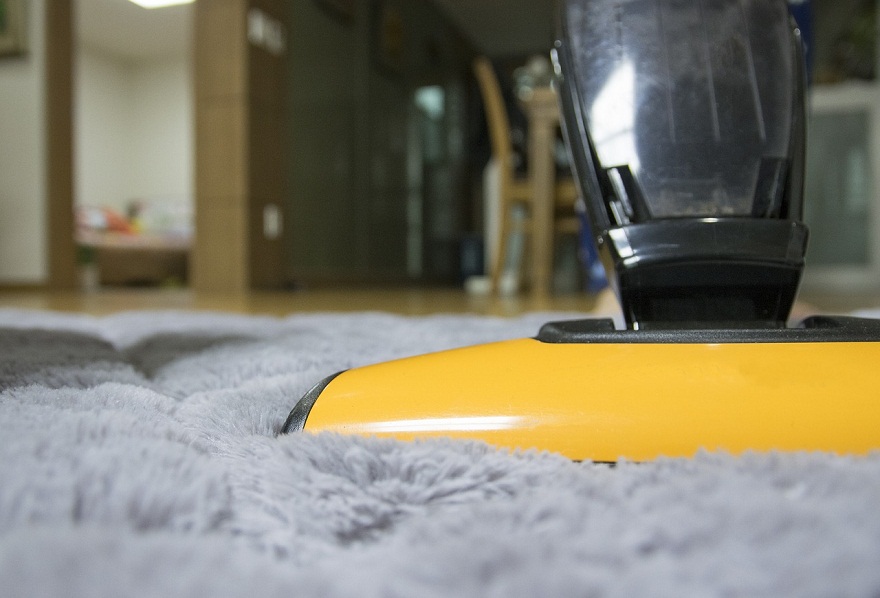 Image source: pixabay.com under CC0 Creative Commons
Sometimes you can use shampoo or steam to clean your house thoroughly. Before giving a deep clean, you have to vacuum your furniture as much dust as possible. Then, start using steam or shampoo to clean necessary things such as carpets or floors.
Giving your carpets or floors a deep clean will help loosen up or peel off the plaques or fibers on them. Then, it's time to use your vacuum cleaner to clean your furniture one more time.
Use attachments
To make the best use of your vacuum cleaner, you should you utilize attachments for each type of furniture and ensure that you don't misuse those attachments. Here are three attachments in which every standard vacuum cleaners involve.
Dust brush: It's mainly used for non-scratching surfaces such as windows, wooden floors or shelves.
Upholstery Tool: It's suitable for fabric surfaces like couches, chairs or mattresses.
Crevice Tool: It works well on small corners such as fridge, stove, vent, the edge of baseboards or other tighter spots.
Some following tricks help you take the most advantage of your vacuum cleaner at home. If you want to maintain your tool for a longer time, try those below ways.
Some quick ways to maintain vacuum cleaners
Make sure that you unplug your vacuum cleaner before vacuuming the house.
Clean the beater bar regularly. Make sure that there is no hair, screws, clips or other debris in it.
Replace the belt for signs of wear if it is out of use.
Check the hoses to make sure that there is no obstructions or clogs.
Preserve the vacuum cleaner in the dry space.
Clean any attachments that you use.
Remove all debris from the brush roll and the air passages.
No matter how good or bad your vacuum cleaner is, you need to know some tricks to make the best advantage of the device and maintain it for a longer shelf life. Did you apply above tips? Did it work? Or if you have any tips that help, please share with other readers by leaving a comment in the box below. We are happy to discuss with you all.