5 Tips for Staying Safe in the Great Outdoors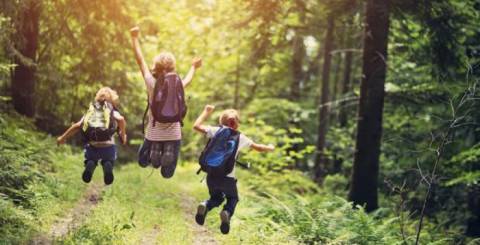 Nature provides so many enjoyable activities and is a great stress reliever. When you venture outdoors, make sure that you are familiar with the steps you need to take to protect yourself and stay safe.
Pest Control
If you live in an area that has a lot of pests such as wasps and other insects, you may want to consider an eco-friendly company to help eliminate or prevent an infestation. This is an important step to take since some insects, like wasps, can be dangerous if you have allergies. If you are venturing into the woods for a hike or camping trip, you should take insect spray along to protect yourself.
Maintenance
There are some simple measures you can take to minimize the number of pests on your property. Clear all garbage. Don't leave anything lying around that could provide a home for pests, or that could potentially cause an injury to you or others. Inspect your yard and surrounding areas for damage and repair any cracks or loose areas of the sidewalk that you may trip over. Keep grass trimmed and weeds pulled. You may consider planting some decorative and useful plants to help you repel insects. Mint, rosemary, lavender, and basil are good ones. They not only give off a fantastic scent, but they can be used in cooking to give your dishes depth and freshness. 
Sun Protection
If you're going to be spending time outside, you need to protect yourself from sunburn and other damage. Wear sunscreen to block the harmful UVA and UVB rays. Too much sun can cause irritation and damage to the skin which can lead to signs of premature aging like discolored spots, lines, and wrinkles. The sun can also cause dryness and sunburns that cause your skin to peel. If you forego proper sun protection, you also run the risk of developing skin cancer. Sunscreen is necessary every day, even in the winter and on cloudy days. The sun can still cause damage, even if you think the risk is minimal. Play it safe and apply sunscreen each day, reapplying if you spend an extended amount of time outside.
Footwear
Proper footwear is another important protection measure for spending time outdoors. You need to have the right footwear for the activity that you plan on doing. Sandals are not appropriate for hiking as they could cause you to trip and fall over rocks or tree roots. Sandals also leave your feet exposed to insects and scratches from sticks and brush. Hiking boots or even supportive athletic shoes are a better option for outdoor wear.  
Observation
When you are in the great outdoors, you need to be aware of your surroundings. Nature is beautiful and therapeutic but can come with some hidden dangers and irritants. Be observant and aware of where you're walking. Know what poison ivy, oak, and sumac look like so that you can avoid it. Scan any area where you plan to camp or spend a significant amount of time. Make sure it is clear of poison ivy, exposed tree roots or other things that could cause a fall, and even wildlife. While most wildlife is harmless, you don't want to infringe on their environment and cause any problems with them, and you also want to look out for your safety. During your time outside, and after, you should carefully check yourself and your clothing for any insects, especially ticks. Ticks can cause Lyme disease and are so small that they are easy to miss unless you are on the lookout for them. Take the time to inspect your skin closely and wash any clothing that has been worn outside.
Getting outside is great for lowering your stress levels. Nature provides a large number of physical and social activities to enjoy. You should make time to go outside more often, but be safe when you do. Taking measures like those mentioned above can help improve your experience in the great outdoors, letting you fully enjoy it while being safe and comfortable.