5 Reasons Java Is Still Preferred by Enterprises for Product Development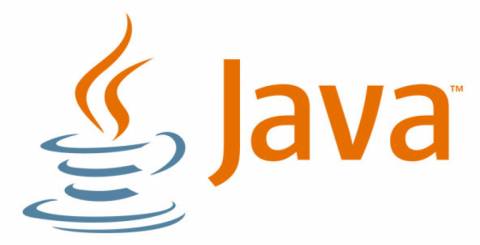 Java is an object-oriented programming language that caters to the diverse development requirements that range from web applications to full enterprise level systems. And, why not? Java comes equipped with all the tools, libraries, documentation, the community of developers and so on. It's presence in the development community just cannot be ignored.
Today, we will go through the five reasons enterprises for product development still prefer Java. Java is an excellent programming language that fairs well compared to other modern languages and is preferred by developers for enterprise-level development. Java has also stood the test of time for the past decade as still, big companies prefer it for their development projects.
Simple to work with
Java is a high-level object-oriented language. It is easy to learn and implement. When developing an enterprise-level product, the development team doesn't want to waste time understanding and implementing the language. This is why Java is a good choice and lets developers focus on the problems rather than the tool they are using. Its main strength is its object-oriented status which means that there are no complex pointers in the application. It also offers flexible coding structures, and provides portability in the form of application development
Open Source
Java is an open source programming language. This allows companies to work on products without worrying about authorizing fees and another form of fees associated with proprietary tools. Its open source nature gives developers the ability to modify Java-related tools according to their needs. Overall, enterprise-level development using Java brings effective means to save funds and also provide more control over the application.
Scalable
Enterprise applications need to scale sooner or later. The good news is that Java can be used to code scalable application and support distributed computing. This enables developers to create an application that works throughout the network. Developers can also choose to create cloud computing application using Java programming language. Enterprise products are likely to grow in the future as it caters to a large ecosystem. Not only that, any business can grow 10x in just a few days. In this kind of scenarios, scalability comes into factor.
Distributed Network Capability and Reusable Codes
Java supports strong networking programming libraries. As a developer, you can create applications that take full advantage of the network. It is easy to write programs that rely heavily on data synchronization and file transfer. One more aspect that makes Java a great choice for coding enterprise-level products is the ability to reuse code. If a company writes a module for their enterprise app, then can always use the same module while developing a different enterprise application. Moreover, they can open source and let others use it, creating a community that thrives and help sustain it for future growth.
Security
Enterprise application always carries sensitive data.  And that's why it is important for developers to secure the application from both internal and external threats. Java is a modern programming language and comes equipped with all the security standards that are required to build a secure application. It also has features for safe programming so that third-party applications or malicious actors cannot access sensitive data. Developers can utilize Java security features to code an app that ensures that corrupted data is discarded, and always verify when new data is stored in the application.
Conclusion
Java excels at almost everything that is required to develop the enterprise-grade application. It is robust, secure and scalable which are the three basic requirements for an enterprise-level product. You can easily find a Java development company in your vertical for enterprise development project. The talent for Java is also readily available which makes it easy for companies to hire the best talent for their development process. Other key aspects of Java that makes it ideal for enterprise development is allocation, platform independence, and user-friendly apps. However, this doesn't mean it comes without any flaws. Java is known to be slightly slow compared to other programming languages such as C++, C, etc.
So, what do you think about Java as a preferred programming language for enterprise level development? Comment below and let us know.