5 Quick Methods to Extend Life of Your Furnace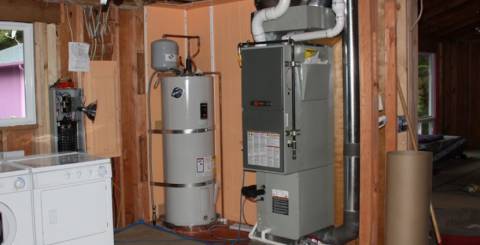 With winter already started here in Canada, most of us are thinking about running furnaces in our homes to keep ourselves cozy and warm in this cold weather. It's only the start of the season - when it will reach the peak in the coming months, your furnace will work at double rate due to increased demand for heat. If not properly cared for, it could stop working in mid-season and you might have to repair it sometime in January.
Taking care of your furnace will not only help in prolonging its useful life but also aid in decreasing your energy bills, save time and reduce repair costs. The majority of the furnaces are expensive which is why they need to be maintained properly to avoid purchasing it multiple times. Good quality furnaces last for almost two decades if kept well. 
The professional furnace repair and cleaning services always suggest keeping your radiator in optimal condition to avoid any heating problems. Follow these 10 quick methods to extend the life of your furnace so that you don't have to deal with a cold house during freezing temperatures.
1. Change Furnace Filter
Some people think they have to change the furnace filter only once or two times a year, which is completely wrong. Depending on the type of filter installed, you should check it every month and even change it every month if required. The best method is to take it out, hold it high and try to see through it. If you don't see the light, it means the filter is too dirty and needs changing.
If you don't change the filter on time, it might cause the furnace to overheat and eventually shut down due to no air passing through it. Filters are designed in a way that they protect the blower motor from dust. If you experience too much dirt at your home, then you should buy an expensive filter for your furnace or else it will get filled up with dust very soon again.
2. Clear the Chimney Exhaust Pipe
Most of the time it happens in the winters that birds are drawn closer to chimney due to its warmth and fall inside the duct. Turn off the furnace and thermostat completely, remove the duct from the exit point of furnace, and look for any debris. After cleaning the chimney exhaust pipe, make sure to reattach the components in the correct order.
3. Flush out Drain Pipe
Many efficient furnaces empty gallons of water through drain pipe in extreme winters. This is because the heater works at a double rate than normal. The furnace will most probably shut down if the drain lines get filled with mold or residue. Remove the hose, fill it with a mixture of little bleach and more water, and flush it a few minutes.
4. Close down Leaky Ducts
Identify blocked or leaked ducts that might restrict the flow of air. Seal any gaps present between different duct sections with high-quality metal duct tape. Don't use any cloth duct tape because it might cause ducts to leak.
5. Clean Heat Pumps, and Intake and Exhaust Vents
If your furnace is not heating the house as it should, then check out its heat pump. Look for leaves and grass present in the outdoor compressor unit, and remove them. Same way, inspect the intake and exhaust vents of the heating system as well and remove anything that can cause trouble in the smooth working of the furnace.
Most of the time it's the ice that is clogging up on the main pipes. In that case, the problem is beyond your reach. You have to call the experts furnace cleaning services for help.