5 Learning Indoor Activities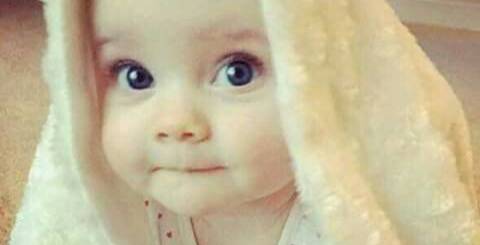 Kids are like a sponge, this is especially true with toddlers because as they learn and absorb new things at the age of 1 to 5 years. It's very difficult to keep them busy and entertained all the time because they get bored in a very short span of time. The only trick that can help you is to keep it simple. If small things at home such as plastic glasses, empty tins, cardboard boxes used creatively are enough to keep your 1-year-old child busy. The best thing about these activities is that they help in growth and development and play. When your kids notice some new expression or move, they always try to copy that by which their grasping power increase. Here we are providing some games for your toddlers by which they can learn something and play at the same time. 
Playing Peekaboo:
Children love to play hide n seek game from earliest days. This game leads to searching hidden objects and the excitement of playing hide n seek is beyond imagination. This game never fails to make them laugh. All you need just a cushion or hide behind the door or wall and come out by saying peekaboo in loud voice. When you cover your face with hands, definitely your baby smiles openly and tries to pull your hands off. This game makes your baby laugh, repeat again and again. As it's a most unhurt game and is good for your baby's development as well. 
 
Tents as Hideaways: 
Tie a bed-sheet between two chairs and place a pillow or cushion for them to make that area more comfortable. Use this secret place to read your favorite book and sing songs with your child and you can even chase each other in and out the tent. Reading will help in developing a love for books whereas singing with develop his or her language skills and chasing each other will develop motor skills. 
Puzzles: 
It's an intellectual game, which will help in the development of your kid's brain. Solving puzzles will give them patience and will teach how being steady can make them solve any problem easily. You can teach your baby about different shapes and help them to set.
Ball in Tube: 
For this game, you just need some colorful balls, tubes, and bucket. Place the tubes on the door and wall and keep a bucket under them. And show babies how to put balls in the opening part of the tube which comes out from another end in the bucket which is placed under the tubes, your baby will love playing this game, which helps in movement, built coordination, develop her grasping power, and modify balancing their body.
Race on Ramps: 
Place hardcover boxes, exam boards, cardboard boxes to make a ramp for the racing game. Use toy cars or balls (anything that rolls easily) place them at the top of the ramp and push them which come rolling down at finishing line. This game helps in the development of fine motor skills and grasp small objects. You can place the ramp at a different position, and sizes which make it more excited. 
Your child needs special guidance at starting when they just start playing with the material you provided. These above simple games improve your kid's physical, emotional and psychological strength. You can also strong your bond by dancing together and watching cartoons with them. You have to spend more and more time with your kids by which they will learn different things and grow with perfection.