3 Ways to Ride Your Motorcycle With Style This Summer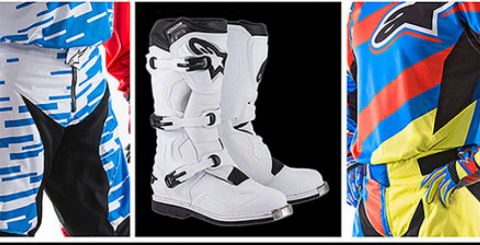 We are in the middle of the new motorcycling season: nice and sunny weather just calls you to get back to the road. Many passionate riders have already had a chance to enjoy the outdoors, either for a ride after work or for a weekend on the beach. Surely last winter has been long for everyone and we all got enough of boring rainy afternoons spent indoors. It is then time for a general refresh! Here are a few tips that will make you feel and look great while riding on your two-wheel friend this summer.
Motorcycle maintenance
Let's start with the core things: your motorcycle. Whether it has been stored in your garage over the last months or you have used it occasionally in winter, a complete checkup of your two-wheel friend is a must. While speeding up gives you are a great sense of freedom, it is also important to have an efficient brake system that will allow you to stop any time you need. Take a careful look at your brakes: check brake fluid reservoirs and brake pads and substitute any worn parts if necessary.
Checking your tires is essential as well. Make sure to have correct air pressure to make them last longer. Don't forget to inspect your battery as it might be dead after a long break. Finally, consider changing the oil for smoother rides.
Routes
An unknown author once said 'Four wheels move the body. Two wheels move the soul.' That might be actually pretty accurate. Riding a motorcycle gives you a great sense of freedom and makes you discover your inner soul while traveling on the road. You can't say you don't have enough stunning itineraries to choose from.
You can make Europe your first stop this summer. Pyrenees Loop, that extends through France and Spain, offers stunning sceneries: narrow mountain passes and Mediterranean coastline will literally take your breath away.
If you are looking for something more exotic and unique, then Ceuta to Marrakesh loop in Morocco is your choice: sandy deserts, colorful bazaars and the beauty of the city of Marrakesh will make your journey unforgettable.
For those dreaming about America, California offers amazing options. The famous State Route 1, also known as Pacific Coast Highway, is an iconic road that offers breathtaking views over the Pacific ocean. Make sure to stop to enjoy the beauty of Monterrey and the surf spirit of Santa Cruz.
The other side of the hemisphere, Australia, is another gem for those looking for some unique motorcycle adventures. You can discover the beauty of the Great Ocean Road, Victoria, surrounded by white surf beaches, rainforest, and waterfalls.
New challenges
This summer, the most adventurous spirits can also experience new motorcycle sports, such as motocross. Hold on off-road circuits, motocross is certainly physically demanding, but it's fun and it gives you an adrenalin rush. And you also get to wear motocross gear, which will help you increase your performance. And the summer clothing is full of different colours! For example, Alpinestars has recently released the new Motocross Collection 2016. Starting from poly-fabric Techstar Factory pants with mesh and ventilated pants, you can be sure to have your legs fully protected. And there is also a version for younger riders! You can't make a bad choice with a large selection of jerseys: made of breathable fabric and in different colours for ultimate comfort. Finally, thanks to newly released models of gloves, your hands will never feel that comfortable! And an exclusive choice of colours is guaranteed. You can get the latest Alpinestars gear from online stores, such as Motostorm.
This summer ride in style with these tips!