3 Ways to Reach Out for The Help You Need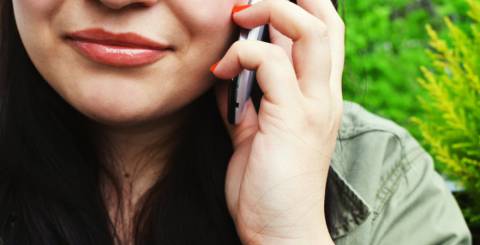 Reaching out for help may sound like the simplest thing in the world, but, when you are struggling with your mental health, reaching out might seem impossible. Luckily, there are options available to help make reaching out feel less daunting for everyone, no matter the struggles they face.
We've put together our favourite methods for reaching out so that there will be something to suit everyone's support needs.
Face To Face
One of the most obvious and effective ways to seek mental health support is to make an appointment to speak with your GP so that you can access mental health services from the NHS. As British citizen you have the right to access NHS mental health services whenever you need them, so it is important that you make use of them as and when you need to.
All NHS mental health services are free, and for some of them, you can even refer yourself, however, for certain ones you may need a referral from your GP. These are easy to obtain with a simple doctor's visit.
Some mental health problems can be managed with the help of your GP; however, self-diagnosing is not recommended as this may lead to you not getting or utilising the proper care methods. So, even if you don't wish to seek ongoing treatment via your GP, it is still recommended that you speak to them, or another mental health professional, to get an accurate diagnosis.
 
Online
However, for some people visiting their local GP even if it is to seek help for their mental health can be a huge source of anxiety. There is also the issue with the waiting times for mental health services as the NHS is understaffed in this area.
However, there are other options available for those who have private healthcare. Not only do these individuals get access to services much faster, but they also have access to services such as online GP appointments. These types of appointments are perfect for not only getting you seen faster but for those who don't feel like they can face seeing a doctor face to face.
Online hello can also refer to the host of online mental health tools and learning resources that are available to help people learn more about mental health, their symptoms and conditions as well as helping them with understanding treatment and offering support so they won't feel alone or overwhelmed.
Via the Phone
Mental health helplines are a great system of support for those who feel like they need to talk but have no one to turn to. These services are great for those concerned about themselves or a loved one who just need to talk.
Helplines like this are often anonymous and have real people on the other end of the phone who are ready and willing to listen to what you have to say and to offer help if you need it. Also, these helplines often have very specific focuses depending on condition, age and gender, which can be a great help for receiving support from people who truly understand what you are going through. For example,  Anxiety UK, Men's Health Forum, OCD Action and YoungMinds are among the many charities and organisations who offer the helpline service.
No matter who you are or what you are struggling with, there is help there for you if you need it. Reaching out can be hard if you are nervous about talking about your mental health, or if you are worried about the stigma attached to seeking help.
However, whether that's face to face, online or via the phone, someone is waiting to listen to you.