3 Fashion Hacks That Everyone Should Follow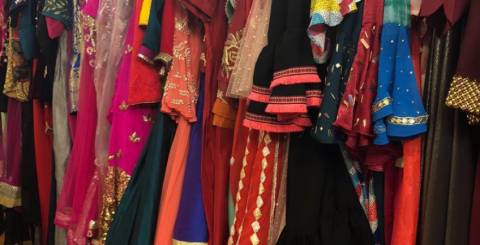 Fashion is not just about following recent trends in the market but also involves fashion experiments by you.  Surprised? You shouldn't be because if you really want to be a trendsetter you need to experiment and play with fashion and only then you'll discover various fashion hacks.
I never liked to just blindly follow trends or tips because there isn't any uniqueness.  And to be a trendsetter, you should always add your own creative ideas to trending fashion. Following is what everyone is doing and this will lead you nowhere.
Be different; don't be afraid to experiment with fashion. You may not get good reviews or feedbacks the very first time but one successful attempt will become a trend set by you. Very few people possess creative mind for fashion and if you are one of them don't just let it go in vain.
Even I keep experimenting with fashion and some of them became a successful attempt which was loved by many. So in this article, I would love to share with you all 3 of my Best Fashion Hacks.
1.Using old clothes or outfits to design amazing new outfits
We all have dumped a large number of outfits in our wardrobe which are either too old to be worn now or are out of fashion or they may not fit you anymore. But you do not feel like throwing them away. Don't worry people! It's time to give new life to these outfits.
The one above is from my wardrobe which is designed from my mother's old saree.  I have designed several outfits from old sarees and clothes. Believe me, it's the best thing you can do to the old outfits. You just need to sort the ones which can be used and think of ideas in which you can get them designed. Lehenga, Skirts, Shrugs, Dresses, Crop top, Palazzo, Pajamas, Kurti, Scarfs, etc are some of the best options for redesigning the old outfits.
This is one of the best fashion hacks. Try it and let us know about the amazing results and ideas that you get out of it.
2. Don't be afraid to repeat, just Mix & Match
I don't understand why but the concept of repeating your clothes is always criticized.  Believe me, there's nothing wrong with repeating your outfits. And why shouldn't you wear them several times, after all, we spend our hard earned money on them?
But whenever you feel like bringing a twist to it, you can always mix and match your outfits. You may wear a top with the skirt but for the next time, you can try wearing it with jeans or a different skirt.  This way you'll get a changed look and your outfit will look totally different.
In the above picture, I've repeated the skirt on different occasions but with different crop tops.  The mix and match technique made the outfit look so different. These fashion hacks should be your regular practice; after all, we aren't afraid to repeat.
3. Comfort + Trend = Fashion
There's no point in wearing something you are not comfortable in. You should always carry your outfits gracefully and this would be possible only when you are comfortable in whatever you are wearing. Comfort is the topmost consideration in Fashion.
All of us have a number of instances with which we can relate to this. There are several times when we are uncomfortable wearing a particular outfit and thus aren't able to carry it out well. If you are uncomfortable with something, people will do get to know.
These fashion hacks must be followed by all. Not only will it make your fashion approach easy but you'll also start making a fashion statement. I hope you'll love these fashion hacks and will try to implement them. And we would also love to hear about any of your fashion hacks.