Why Employee Engagement Software Matters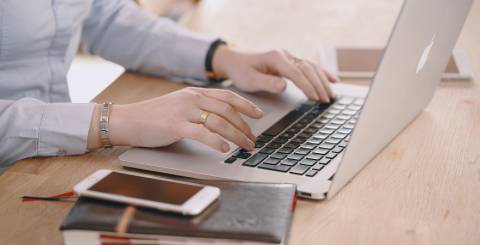 What are the top three things that determine the health of a business?
Cash flow and customer satisfaction might be obvious benchmarks for business health, but the third one might not be as easy to identify. According to CMS Wire, the third element essential for a healthy business is an engaged staff. 
Keeping your employees connected to your organization and engaged with your corporate goals is paramount to company success. Yet, according to the same article, companies are struggling to keep their workers engaged. CMS Wire cites reports showing that "80% of the U.S. workforce report feeling stressed" due to ineffective company communications, and that "63% of respondents [stated] quitting because ineffective communication interfered with their ability to do their job."
Both of those numbers were significant increases from 2018. 
Creating an engaged workforce will help you do more than just keep your great employees. The more connected your employees are to corporate goals and strategies, and the more supported they feel by the organization, the harder they will work to achieve those goals. 
Enter employee engagement software. 
Employee engagement software, or worker engagement platforms, help increase the connection between your individual employees and your company. Many of these programs include features like recommendations, mindfulness, connection, feedback opportunities, coaching, learning, and encouragement – all things that are important to the professional and personal growth of your employees, but difficult to make time for in most companies, especially large ones. 
These platforms also provide a space for the team and social activities, employee recognition, internal communications, and more ways to connect. Whether you have a team of five or 5,000, giving your employees a place to be rewarded by you and their peers will help them feel connected to one another in a way that other systems can't. 
When an employee becomes more engaged and feels more connected to the company, they feel a stronger (positive) emotional connection to the organization. Having an employee self-service portal will give them the opportunity to take an active approach to engagement. This can encourage them to go above and beyond their usual roles and do more for the company. The more engaged your employees are, the more they connect to the brand, which often leads to improved productivity. The company's goals become their own goals. 
Since there are several employee engagement software options available on the market today, it can be challenging to know which one will be right for your organization. This is where research is important. Sites like Capterra offer insights into many of the most popular options out there, along with reviews and a breakdown of important features. 
In addition to online reviews and free trials, make sure you seek input from your core demographic: your employees. Once you narrow your choices down, consider polling your employees about the features they would most like to use and see in the new engagement system. Are they more interested in better communication tools, or a place where they can access all company information in the same place? Do they want to receive regular performance feedback from their supervisors, or are they more interested in being able to recognize their peers for their hard work? 
Take the time to understand what your employees lack in their connection to your company, and find an engagement tool that will provide it for them. You'll be amazed at how fast things can improve with increased engagement.
 
Note From The Editor:
People thrive in a healthy work environment when connections are made among each other. Engagement software shouldn't only be used to engage people with the business, but it should also be used to encourage employees to engage with each other. Allowing your team to communicate through these platforms as they interact and learn, can help to create a sense of community within the company. Sharing information among each other about something of importance, and then having a platform where team members can co-submit ideas and perspectives on behalf of a department is also an excellent opportunity for building a stronger bond between workers, management, and the company.