Why Does A Lawyer Need An Expert Witness?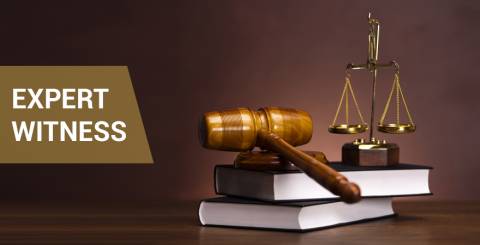 What is an Expert Witness?
An expert witness is appointed by the courts, arbitrators, or lawyers to help them understand the nature of the case for them to prove or disprove something. Expert witnesses are often professionals who are graduates of the fields that they are experts in.
There are situations with some cases that are full of technicalities that the judge or the lawyers can't grasp the idea of it. Admittedly, they do not know everything. They are specialized in their field of work but not with medical, information technology, accounting, etc. In this case, expert witnesses are mostly sought by lawyers. Expert witnesses help in making sense of everything. They are like teachers who teach things to judges, arbitrators, and lawyers so they can understand the case even more.
Why Should You Hire One?
Most people believe that an expert should be hired as soon as possible for the analyzation of documents, technical analysis, etc. In this way, the case will not drag for several months or even years more than needed.
There are a couple reasons why a lawyer should hire an expert witness:
1. Their Knowledge
Having worked previously with a lot of cases that are connected to their field, they know exactly how to deal with cases. They are knowledgeable in explaining things and jargons to people without making it more complicated. They can make things clear as day for the lawyers. You can also be assured that they can almost always present an accurate report.
2. Benefits for Both Parties
The expert witness can both provide advantages to both defendant and plaintiff. Since the job an expert witness is to analyze documents or look into technicalities and explain what is wrong or what seems to be the nature of the case, it can become clearer for not just the lawyer but for both parties as well.
3. Good Outcome
With the support that expert witness can provide, a good outcome of the case can be expected. Since they provide the report and support needed for the parties, judges, jury, arbitration, and lawyers, there is a good chance for a good outcome of the case.
How to Better Hire an Expert Witness?
More often than not, lawyers contact an agency to look for an expert for them, especially when they have little knowledge of whom to contact in this kind of field and the likes. This is easier for lawyers as they can focus on the case at hand as they wait for the expert witness who can make things clearer for them. Lawyers often do this to ensure that they handle the cases efficiently and effectively. The lawyers can give details on the profession and list of skills that the case requires. With these details in hand, the agency can search for a witness expert who matches what the lawyer is looking for.
In every country, there are agencies with legal consultant and lawyers that also have expert witnesses with them. This is also helpful for the clients as they wouldn't have to look for a lawyer and expert witness from different places. 
there is a different area of law that focuses on crime. This area of law is against harmful or threatening activities to security, protection, health, or property of the public. The legislative figure of a country passes this law, which contains the penalties that criminals will have to face in violating it. Still, there differences in laws from one country to another.
There are different areas where a person needs an Expert witness.
Criminal Law and Criminal Dispute
Civil Law and Civil Dispute
Real Estate Lawyer for Real Estate Dispute
Bankruptcy Attorney for Banking and Finance Dispute
Partnership Dispute