Why Do You Need Brand Protection?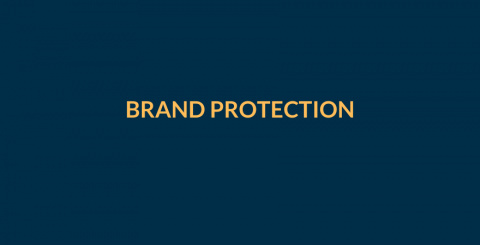 When you put together a product from scratch, you are always worried that someone may steal your idea or plagiarize it. This makes protecting your brand a top priority task. After all, you have taken a whole of time, effort, dedication, and service to build up a business from scratch so the fear that you can lose it all instantly through a counterfeit product, as this is a very real possibility that can happen, is very much present. So protecting your brand is a must and here is why you need it and what you need to know about it.
Brand exploitation is a real thing
While brand exploitation may be an all-encompassing term, it has very specific consequences. This term basically refers to an outside group taking advantage of the intellectual property of a brand with an idea to exploit. This directly impacts reputation. The exploitation of a brand can occur in various forms. This includes patent thievery, fake websites as well as social media impersonation. So naturally, a company has to constantly be on a watch against any kind or form of brand exploitation that they can fall victim to.
Consumers buy from well-established names
The audience interacts with a wide variety of brands on a daily basis. It pays to have an easily identifiable brand as people are more bound to trust it. As a result, consumers are more likely to purchase products from these names that are well established. Counterfeiting can affect your brand value which ultimately harms the financial side of your business. This can also have a direct impact on the marketability of your business.
The partners of a company lose trust in the brand
Counterfeiters have the potential to shake the trust between business partners. This trust can take years to develop but can go away in the blink of an eye. Distributorsview counterfeiters as replacements and since they come at a cheaper cost than the one offered by the authentic brand, they do not have issues going in for the counterfeit one. The partners of a company may also feel that an injustice is being done to them and may eventually end up blaming the brand that they are collaborating with. This is why brand protection is of utmost importance.
It can lead to unnecessary depletion of resources
Fighting against counterfeiters is an elaborate and costly process that can take up huge amounts of time as well as money. These resources could be used constructively and desirably in other areas of the business. Quite a large sum needs to be paid to lawyers so that counterfeiters can be kept at bay and the best way to do this is by taking steps to protect your brand.
Safeguarding your brand
Keeping the intellectual property of a brand is very important. Brands need to develop such strategies to do away with counterfeiters. To do this, there are a few sure-shot strategies that you can incorporate in your plans to safeguard your brand. You can use these techniques in the real and virtual world. For instance, you can be active on social media. Having a strong social media presence is vital. It is also important to register intellectual property especially if your brand is not registered formally. Having non-disclosure agreements with partners also proves to be very effective as is creating customer awareness. You can let customers know the difference between real products from a brand and a fake one.
This makes it easier to come up with a brand protection solution in case you do fall prey to counterfeit problems. Now that you know the need for protecting your brand, you may go ahead, and do what is required.