Why Arizona is One of the Best Places to Live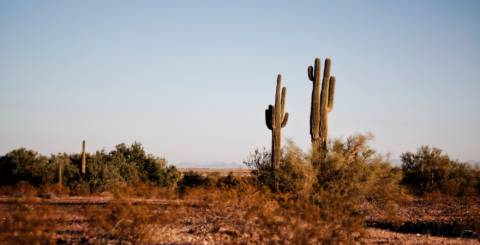 If you are looking to relocate with your family, you probably want to pick the right state. When looking at your options, you should definitely check out Arizona. Although it's not for everyone, there are many things to love about living in the Grand Canyon State. These are just some of the reasons why Arizona is one of the best places to live.
It Has Beautiful Scenery
If you have never taken a trip to Arizona, you are missing out on some of the best scenery in the United States. Not only is Arizona home to the majestic Grand Canyon, but it has many mountains, rock formations and more for you to enjoy. It's also home to cacti and many other native desert plants. If you love the desert scenery, then you're probably going to love the views in Arizona.
Cost of Living is Affordable in Many Areas
As in most states, some areas of Arizona have a higher cost of living than others. You'll probably pay more for housing and other expenses in a major city like Phoenix than in other parts of the state, but costs are still more affordable than in many other major cities across the United States. Rural and suburban areas throughout Arizona actually offer affordable living for families. For example, you may want to check out towns like Chandler, Gilbert, Prescott or Flagstaff.
It Has a Sunny and Warm Climate
If you are someone who hates dealing with snow and ice in the winter, then heading to Arizona might be the right decision for you and your family. Arizona solar panels do well because of the many days of sunshine throughout the year. Although you may have to adjust to the higher temperatures in many areas of Arizona, you'll probably find that the weather is generally sunny and cheerful.
There are Lots of Job Opportunities
When looking for a new place to call home, you will obviously need to look for a place where there are ample job opportunities. Like in most states, you will probably find that you have the most options for jobs if you live near a bigger city. You can look for opportunities in the tech industry, medical field and more in Arizona.
It's a Great Place for Sports Fans
If you are a sports fan, then you can watch most of your favorite sports live while living in Arizona. Professional football, baseball, and basketball teams all call Arizona home. If you're into golfing, then you will probably love all of the golf courses that can be found throughout the state.
There are Great Places to Visit Within Easy Driving Distance
Even though you will probably find Arizona to be a great place to live, you and your family will probably want to get away every once in a while. This is easy when you live in Arizona; there are lots of great getaways that are within easy driving distance or the distance of a short plane ride. For example, you can visit Las Vegas when you want to hit up the casinos, or you can head to Colorado for skiing, hiking, and other outdoor activities. California is a relatively short distance away, too.
If you're looking for the right state for you and your family to move to, you might just want to check out Arizona. Although it has its pros and cons, many people find that it is actually a fantastic place to live. With a little research, you can find out if Arizona might be the best new home for you and your family.