What is Routing & Scheduling? (For Bread Industry)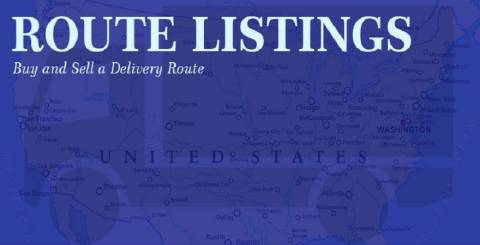 Bread Route:
A bread route means bread sales. Many renowned companies offer individuals to buy bread routes. This way, they can have a small business for themselves. It includes transporting the bread to the bakeries.
Routing& Scheduling:
Setting up a business is not a piece of cake. If you own a bread route, then you must plan every detail to execute it properly. Distribution of bread to the bakeries is a long ride. Choose the shortest possible way and keep track of time while distributing and dispatching of the product. Routing scheduling helps to manage the bread route subtly
Tips and Tricks to Follow:
Routing scheduling is a complicated process. The traffic and other obstacles can make it pretty worse. In order to prevent yourself from such a scenario, here are some tips for you. Read on to find them out.
1.Set Time Duration:
Set the whole distribution time duration and also the service time consumed at each stop. This way you can get the idea about the time of the journey, and you can schedule it whenever you want.
2. Choose the minimal distant route:
Take the best suitable way for delivery. It should be pre-planned beforehand to avoid any inconvenience.
3. Management is the key:
Managing the dispatch and serving time is very important. You can schedule the work timing which suits you the best. Manage your working schedule and other plans so, they do not clash with each other.
4.Performance VS planning:
Keep comparing the plan with the outcome. You can get the idea of how things are running this way. Try to match your planning and performance as much as you can. Efficiency can lead you places.
5.GPS System:
If you have hired an employee for the distribution purpose, then you can keep track of his whereabouts through GPS.
6.Customer Expectations:
It is necessary that you meet your customer expectations. It depends upon your performance and delivery time. This is a big responsibility as the bakers will be dependent on you for their fresh bread. So, make sure you're meeting your customer expectations. Try to create a decent customer relationship between you and your customers.
Benefits of Routing & Scheduling:
Bread route is a trending business nowadays. It has a lot to offer you. Routing & scheduling is very beneficial for your bread route.
Advanced Optimization:
It helps to shape your bread routing in a proper and better way. You can design and plan the routes. Schedule the working hours as per your convenience. Keep your plans updated and add things that you feel are essential in your planning. Decide the time and way beforehand.
Adjustment :
Adjust and minimize the dispatching and delivery timings.
Maintenance:
Maintenance is important. You should keep a check on the vehicle. Also, maintaining the work performance is a must.
Things to take care of:
Well, apart from the benefits and tips, there are certain things a bread router should manage.
Vehicle:
Keep checking your vehicle and its performance from time to time. It might cost you much if you do not take care of it. Take short routes to avoid high fuel expenses.
Resources:
Take care of the resources and use them according to your needs. Also, make sure you have enough resources.
Driver's Availability:
Set the schedule according to your driver's availability to avoid any inconvenience.
Distance and cost:
Use short distance routes to minimize the costly fuel expenses. Keep your expenses to a minimum. Assure that you are earning more than you spend. You can even go bankrupt if it's the other way round.
Before You Start:
Before you set yourself into the bread route business, think this through and gather the important information that you might need to acknowledge. You can even ride-along with an existing bread router to get an idea of how things work. Once you are satisfied with the whole process, you can contact a broker to buy a bread route.
Conclusion:
Routing & scheduling a bread route is a wise step to manage your bread route with finesse. Owning a bread route is a small business with a suitably decent income. You can expand it as your wish. You get some percent of the bread sales by just transporting it to the bakeries. Bread route is a famous business nowadays. So, you can even sell it to some other router at all times.