What to Know When Going to Australia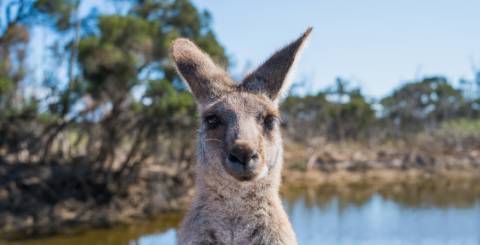 What to Remember Before Heading to the Land Down Under
Australia is a country but it is also a huge continent that is fondly nicknamed "Oz" or "Down Under". There's a lot of sun, sea, and sand with laidback topless beach beauties, adventurous surfers, and death-defying crocodile wrestlers. In this fascinating continent, BYOB means you're allowed to bring your own beer. Don't look for the toilet, but ask for the loo or WC. If they hand you a serviette, it's the same as tissue. Jumpers are not for jumping but are actually sweaters. Down under, rather, hereunder are a few more things you should know before you visit so that you're not taken by a surprise:
Everyone Needs a Visa
Most foreigners need a visa to enter Australia. Your country of origin will determine if you need an electronic visa officially referred to as an Electronic Travel Authority (E.T.A.) or a stamp visa that is actually printed and glued onto your passport. The electronic visa, which is what most American passport holders need, is less stringent in requirements. It is a matter of filling out an application form online and paying the corresponding visa fees. The other visa, usually demanded from developing countries, requires a trip the an Australian embassy and includes many other requirements like bank documentation, income tax returns, and a lot of other details to ensure that the person travelling has ties to his/ home country and he/she has funds to finance the trip. Important consideration: make sure that everything matches the details of your passport, whether ETA or stamp visa, so that you will not be denied entry.
Don't Let the Size Fool You
Australia may seem massive but do not let its size fool you into thinking that it is not possible or it is even difficult to explore at all. Look at the map, and you'll realize that Oz is actually almost as big in land mass as the United States. The most popular side is Eastern Australia, where the popular cosmopolitan cities of Sydney and Melbourne are located. Sydney of course is a must visit with the iconic Sydney Opera House and Harbour Bridge.
In the East is also surfer's paradise in Queensland, which is a haven that adventure seekers and beach lovers must take a peek at. The famous Great Barrier Reef is located in this region. Brisbane, with all its amusement parks, is the capital of Queensland.
Western Australia is the biggest state that covers one third of the entire country. It is known for its panoramic and spectacular landscapes that draw in many visitors from around the world. Popular sites include Margaret River, Rottnest Island, Broome, and the World Heritage-listed Ningaloo Reef, which is deemed as the best place to swim with whale sharks.
Central Australia is at the heart of Australia, also known as the Alice Springs Regions. The most notable place in this area is called Uluru or Ayers Rock, with many adventurous souls seeking to try braving the outback by exploring the area. Beware of the dingo, though, even when you're camping nearby. Volunteer abroad opportunities abound in this region with a constant need for conservation volunteers doing work such as tree planting, walking-track construction, and surveying of flora and fauna.
Anticipate VERY STRICT Customs
Those are all caps for a reason because Australian customs and border patrol are on a league of their own. They are quite gruff in exterior with serious and unsmiling faces. The "Welcome to Australia" doesn't feel like a warm welcome at all with sniffing dogs that check if you're trying to smuggle some illegal contraband. The Australian government is trying to protect their environment and ecosystem from pests and parasites, so almost all goods pass through their thorough inspection and cannot be guaranteed admittance into the continent. If deemed unfit, those goods will be junked right before your very eyes.
Follow all their instructions, fill out the necessary forms, and don't even think of sneaking anything in. All food items, plant materials, and animal products must be declared. Before flying, familiarize yourself with the list of prohibited items found at the official Australian site and save yourself the hassle of bringing the stuff over or the embarrassment of having them confiscated. Note: the Australian people are generally warm and friendly, mates! Their customs employees are not a representation of their entire culture.
Transportation Consideration
Inside the big cities, transportation is not an issue with their networks of trains and buses. However, going out of the city and traveling independently outside to explore may require you to rent a vehicle. The low population density in the outskirts of the big cities makes the public transport situation dismal. Keep in mind that Australia is a right-hand drive country, so if you're used to being on the left side of the road, you may need some time to practice to adjust your orientation. Exploring the Outbacks means preparing for a fantastic road trip, so renting a car is the only option to discover the beauty of nature and wilderness in this continent.  
Tipping is Not the Norm
Tipping is not expected in Australia, though it is appreciated. Unlike in the United States where tipping twenty percent is expected, the high minimum wage in Australia means that hospitality workers have adequate remuneration and do not expect a tip to earn their keep. Tipping is usually given when service is extremely exceptional and that means giving ten percent or just merely rounding off the bill.
Don't Make a Capital Offense
Many visitors make the popular mistake of thinking that Melbourne or Sydney is the capital because these two are the most visited and most renowned cities all over the world. Because of strong competition between the two cities, when the capital was being chosen back in the early 1900s, it was decided that a city between them would be chosen. Canberra is the capital city of Australia, where the seat of government is located. It is also rich in museum galleries, parks and café.
These are just a few things to remember when you're planning to visit the land down under. Australia may take a couple of hours on the plane to get to, but it is a country worth exploring because the cute animals alone, like koalas, kangaroos, platypuses, emus, and Tasmanian devils are worth seeing, petting, and feeding. Add the spectacular beaches, the iconic buildings, the hiking treks, other heritage sites, and the fish and chips by the beach, then you've got the recipe for a perfect vacation destination. The important thing to do is just pack your bags and go out and see the world.