What Do You Need To Know About Collision Repairs?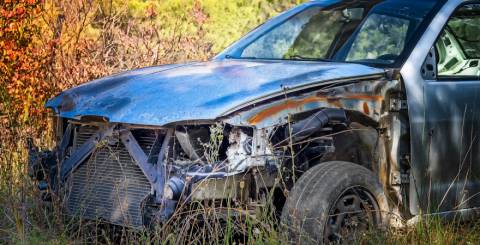 https://pixabay.com/en/carcass-wreck-automobile-rugged-2398805/
You have gotten into a car accident, and you want to know what the first step is after you have calmed yourself down. Or maybe you are just a cautious person who wants to be prepared for these sorts of things in case they take place. There are some fundamental things that you need to be aware of before you go to any collision repair shop, and these things will provide you with better judgement as to how you can deal with your car. Let's get right into it.
There is more than meets the eye
When your car undergoes an accident, is it impacted overall and not just on the outer body. This means that even though you can see that some parts have been bent or broken, it is highly likely that other components that frame the car, the wheels, the suspension and the rest of the car's interior will have been affected. For instance, if your fender bender has been affected, it is likely that the suspension of the car will have been affected too.
The quotes will vary with who the appraiser is
You have to make sure the appraiser who gives you the quotes is very skilled one because only expert appraisers will be able to identify exactly what is wrong with the car which is why their quotes may be higher. If you get a lower estimate, then you can assume that the appraiser will not be doing a thorough job with fixing everything that is wrong with the car.
A professional auto collision repair mechanic will have the eye to point out all the damages even if they are not visible to the naked eye.
A totaled car
You will know that your car has been totaled properly and in a good way if the expense of getting it repaired will exceed the actual value of the vehicle. This usually happens with cars that are really old, so there really is no point in getting them fixed.
The car bodies don't usually pop back to normal
You might have observed on TV shows and movies that mechanics are able to simple pop back the body panel of the car back into shape; this does not happen in real life no matter how the dent happens in the first place. In order to fix a dent, mechanics will have to undergo several procedures and use special equipment and tools to reshape the body back to its original form.
Good as new
If you are lucky enough to find a good auto collision repair company, you can actually get your car back in its original form. It is a very complex and intricate job, but if your car is in the hands of good people, your car can be as good as new and be repaired in a proper way and it will function how it is supposed to and look how it did when you first got it. But always keep in mind, this kind of work will also come with a hefty price and you need to take care of it.
Your choice of repair shop
Your car insurance company will provide you with suggestions as to where you can take your car too, but the end decision will yours entirely. This is why you need to make sure that you do your research about everything and read all the reviews out there to make sure that you choose the best company possible that will fix your car properly the first so that you can make the most out of your money and you don't have to make multiple trips to the repair shop.