What Do Personal Injury Lawyers Do?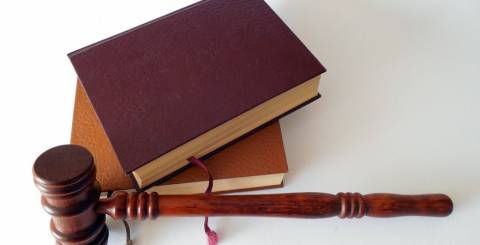 There are six million car accidents in the US each year. When you are hurt in a car accident, it is smart to have a personal injury attorney such as Craig Swapp & Associates handle your claim. But why? What does a personal injury attorney do that you cannot do yourself?
Most of us know if you have car accident injuries, your injury attorney may help you obtain compensation for your injuries and damages. However, most attorneys do more than just car accident cases. Personal injury attorneys can help you in any accident where someone else caused your injuries, such as a slip and fall case, medical malpractice, or product liability case.
Concentrate on Your Recovery
One of the best reasons to hire an attorney when you are hurt is so you can focus on your mental and physical recovery. The American Bankruptcy Institute reports that the most common car accident injuries are soft tissue injuries, head injuries, and chest injuries. Whatever your injury, you need to focus on your recovery.
As you are working on getting better and receiving medical care and therapy, your legal team will protect your legal rights. Your attorney sets up a barrier between you and insurance companies and others that would disrupt your recovery:
Hospital administrators will start calling you as medical bills pile up, wondering when you will pay.
If you were in a car accident, the police would want to talk to you.
Insurance companies will want statements and to negotiate.
If you were hurt at work, your boss and the HR department would want to talk to you.
You could handle these hassles on your own, but you are injured, and the best thing to do is worry about getting better. During the chaotic days after your injury, your attorney will intervene on all legal and administrative matters regarding your case. He forces everyone to deal with him instead of you.
Personal Injury Attorneys Handle Difficult Tasks
Below are some of the things that your attorney will do. In many cases, the final result is you will get a better settlement or verdict.
Discusses Accident with You and Tells You Your Rights
If someone else injured you, you could be eligible for compensation in a personal injury lawsuit. Your attorney can help you take the steps you need to arrive at a fair settlement. Your attorney also should be ready to go to court if the insurance company is being stingy.
Your attorney will listen to your version of how the accident happened. He will listen and ask for more information when it is needed. The attorney also will obtain essential information about the accident circumstances, pain, injuries, lost work time, and more.
Case Discovery and Investigation
Part of working on a settlement is conducting an investigation and performing discovery. The attorney will study your case, which can involve bringing in expert witnesses and locating all of the evidence that can help your case.
Talk About the Claim with Insurance Companies
If you were in a car accident, both insurance companies would want to talk to you. Both will wish to record statements.
To control any information that can damage your claim, your attorney will carefully consider any insurance company requests. While you do need to cooperate with your insurance company, you do not need to communicate with the other driver's insurance provider. Your attorney will handle them.
Collect Medical Bills and Hospital Records
Your attorney will deal with all of your medical bills and hospital records as the case comes to a close.
In summary, your attorney will work with you and all stakeholders to take as much stress off you as possible so you can recover. And he will get the best settlement or verdict possible.