What Additional Education And Training Does A Pain Management Doctor Have?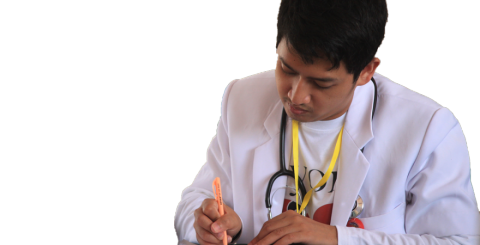 If your regular doctor is referring you to a pain doctor, you may wonder why and what can this doctor do that your current doctor can't. The first thing you should realize is that your doctor believes they can't help you with your pain as well and they believe that this pain management doctor will be able to. They have an M.D. or a D.O. just like your current medical doctor, but they specialize in pain and the management of that pain. It may be by medication or it may be by other methods, but their entire focus is on pain.
There are pain doctors specialize in the management of pain with the approach that is a disease called Eudynia and primary pain disorders that are called Maldynia. When a patient comes to them with pain from a specific reason such as cancer, injury or postoperative pain, they determine what is causing that pain. Then they try to determine if the pain is a primary condition like frequent headaches or neuropathic pain.
A pain management doctor can be found in clinics, hospitals, and private practice.
They will frequently serve as a consultant to other doctors and healthcare providers like physical therapists in coordinating a patient's care. They will diagnose the patient's condition, create a treatment plan that may include one or more of the following: medication, rehabilitation, surgery, and provide counseling to the patient and their family.
There are cases that when the pain is associated with certain conditions, diseases, and injuries it can be treated by your general physician. But the doctor that specializes in pain will have studied and received the credentials showing they studied, tested and past the study of pain management. They receive extensive training such as specific pain treatment methods.
A pain management doctor will have completed 4 years of college, 4 years of medical school and received either an M.D. or a D.O. degree. They will have applied and received their license to practice in the state they will work. Just as a doctor with an M.D. can specialize in obstetrics or pediatrics, a doctor can specialize in pain management too. They will be required to take further studies that will give them that higher level knowledge in their desired field of study.
Doctors that specialize in pain will be required to receive the normal certification by certain medical boards such as the AMA, and they will be required to be certified by specialist boards as well.  Those specialty boards will include American Board of Anesthesiology, American Board of Physical Medicine & Rehabilitation, American Board of Psychiatry and Neurology, or they may receive certification for pain specialization by the American Board of Pain Medicine.
Continuing Education, Research, Study
Once a pain management doctor has finished their formal education and received their degree, the learning doesn't stop.  Just as any doctor in any specialty, they will take Continuing Education classes to stay informed of new pain management discoveries and treatment. They will also stay abreast of new things in their field and any associated field by reading articles, research results, and study results. 
They attend conferences and meetings where a keynote speaker may have information to share with colleagues. They are always looking to learn something new that may help their current patients and future patients. Just as with any profession that human's lives depend on them, a pain management doctor will take their responsibility seriously and strive to get the best care for their patients. In any profession, simply receiving a diploma and a doctorate doesn't mean the learning has stopped. It is an ongoing process.