Volvo Cars Class Leading Technology Explained
Volvo Cars have been the number one leaders of car safety since 1959, the year Volvo created the 3-point safety belt system. In doing so, this important safety technology was quickly developed by all other car manufacturers around the world, and today this safety initiative has been voted as one of the most important modern human inventions, saving countless lives during an era where road safety was effectively non-existent.
Today Volvo continue their safety technology developments with a range of new products which are either not seen on the market in other vehicles, or are usually only available in very high-end manufacturers vehicles. Volvo's cars are extremely well priced and packed with latest technology developments. The recently released Pilot Assist is Volvo's new autopilot technology, using smart, highly advanced systems and electronics to improve road safety.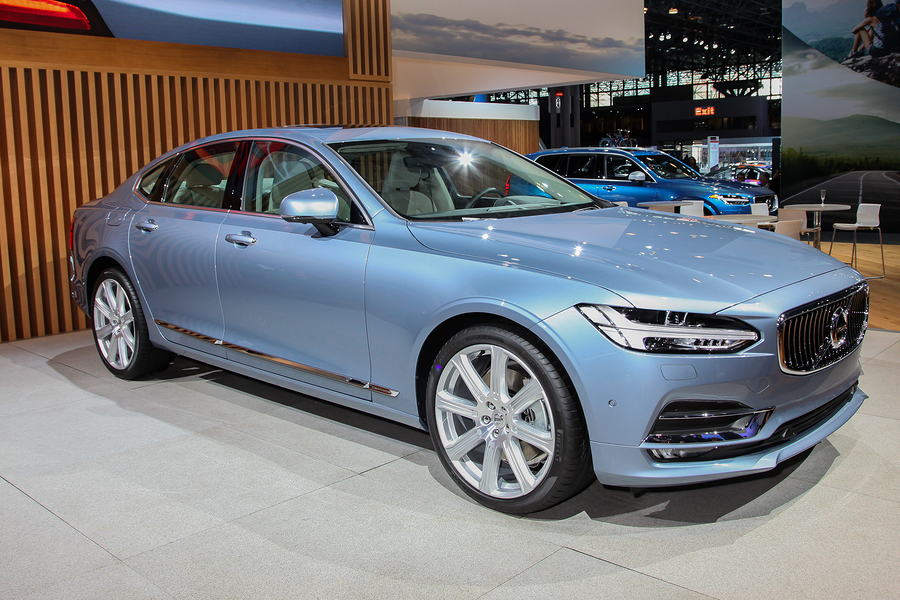 Volvo Pilot Assist Technology Explained
First seen in the 2016 model XC90, Volvo Pilot Assist can help the driver to pilot the car between lanes, whilst keeping a constant distance between their car and other vehicles directly ahead.Pilot Assist focuses and works best at slow traffic speeds of up to 50km/h (30mph) on most motorways. Pilot Assist is executed via a combination of camera and radar units, using Infra-red distance readings and detecting the road's side markings to keep the car inside the lane. The driver initially sets the time interval required to the vehicle in front, then the camera and radar scan the vehicle in front along with identifying lane markings. Auto speed adjustments are made via the cruise control system and steering assistance helps position the car in the middle of its own lane.Pilot Assist can also give steering assistance from almost stationary up to 140km/h. Pilot Assist 2 as seen in the upcoming 2017 version of the XC90 can follow another vehicle at speeds of 0km/h up to 200km/h.
Volvo Intellisafe Technology
Pilot Assist's main aim is to reduce driving efforts, and another system called INTELLISAFE by Volvo is aimed to make the road a safer place.Volvo's INTELLISAFE technology is developed with the vision and belief that no one should be killed or seriously injured while driving a new Volvo by 2020. Volvo's INTELLISAFE technology supports the driver, helping to prevent accidents and protecting you if one occurs. INTELLISAFE technologies contain various packaged systems working together to produce a safer driving experience, the main features of which are:
Pilot Assist & Pilot Assist 2
Bird's-eye view
Driver Alert Control & Rest Stop Guidance
Active High Beam Control
Blind Spot Information System
Lane Keeping Aid
Cyclist Detection Technology
Auto- Braking System
Pedestrian Airbag
Rough Landing Protection Seat
Rear-Facing Child Seat
With the bird's eye view, you will get instant bird's eye view of your surroundings, and you can see in full 360°Surround View via 4 separate wide angled cameras, making parking and maneuvering in tight spaces simple.The Driver Alert Control uses heartbeat sensors and infra-red sensors to obtain information about the driver's consciousness levels. Combined with Rest Stop Guidance, this system can alert you when you are becoming drowsy and also where to stop for a break using the GPS system. Active High Beam Control allows driver to drive with high beam on at all times without blinding another driver, using clever detectors it is able to sense oncoming vehicles ahead and automatically shades the part of the light that would dazzle them, while keeping the maximum available remaining light space, providing the driver with maximum night visibility and also improving the safety for other road users
.Volvo's patented BLIS (Blind Spot Information System) will notify the driver about traffic located around the vehicle, especially in the blind spot regions, thus reducing this very common type of blind spot accident.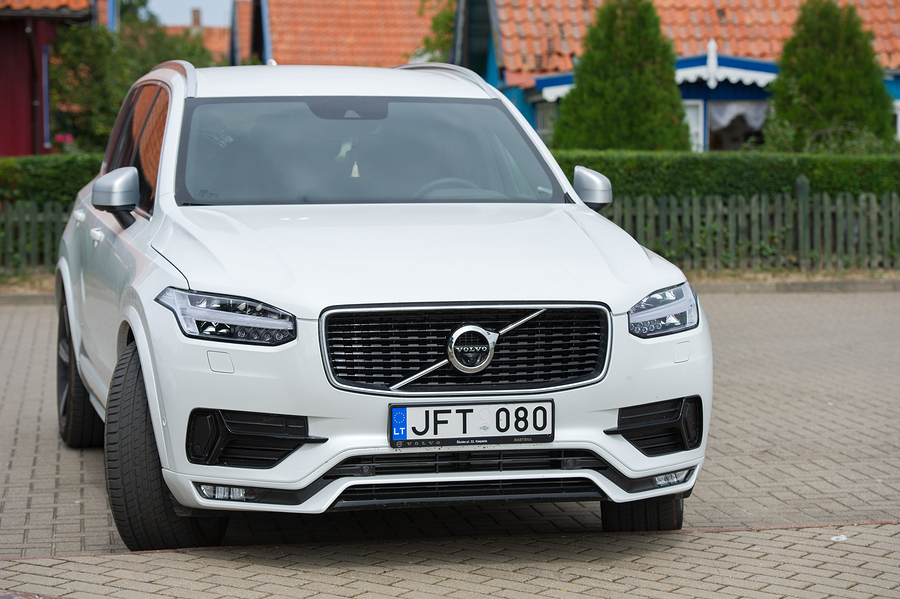 Lane Keeping Aid senses road signs and markings in a similar way to Pilot Assist, detecting unintentional lane position variations and steers the driver back gently to the correct line. Volvo is the first company to have City Safe technology, which helps in protecting not only the driver but also the pedestrian during a collision. Volvo has developed a cyclist detection technology that issues acoustic warnings and lighting warnings and also brakes automatically if rapid response is needed below possible human reaction time.
With all this combined technology, it is not hard to believe that Volvo will potentially be able to create zero death accidents throughout their vehicle range by the year 2020.
Reference:
Thanks to JMA Automotive Mechanics in Melbourne's Airport West for technical explanations which assisted in preparing this article.