Unlimited Career Opportunities In Market Research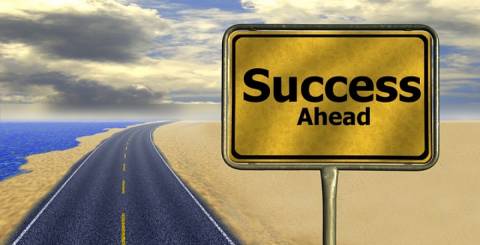 As an individual steps at the doorstep of adolescence, worries surround him. His mind and heart submerge in dilemma of what career option he should choose. His one decision can either make or destroy his career. How to pick the best out of so many job opportunities is a puzzle.  Let I help you to think apart from the crowd. May be, my suggestions can be hiding the best career options of your dreams.
Market is the vast concept. It is available universally. If you think that marketing is the sole practice taking place in the market, it is nothing but a pure misconception. Market Research is slowly yet steadily taking over prominent place from any other grossing profession. You will have whopping amount in your hand if you pick it as career. And you will win promotions by leaps and bounds.
Inarguably, dominant enterprises and trading companies have started looking at market research. And India is leading market research companies. It redefines crumbling business structure and gives new face to the lifeless business. Consultation of a renowned market researcher enables you to bank on simple, cost-effective and worthy marketing tips. As a repercussion, million dollars will wait for crediting to your account.
Let's have a look at the hierarchy of market research level by level:
Level 1.
The executives in this level do groundwork for supplying it to the personnel of the next level. These are:
a) Telecallers: If you are dexterous in communication and have flair to chit-chat with people, this is your field. You can make it your career with a little bit knowledge of computer basics. The starter-ups' package begins with lakhs but only for the fluent ones. Thence, you can be promoted to the Team Leader (TL) position. Of course, your salary package will increase with your promotions.  
b) Market Research Analyst: This works requires responsibility as well as authority. You can do post -graduation in market research or doing MBA in secondary research can make you an appropriate candidate for this post. Be well versed with computers and should be internet savvy. For sure, your salary package will begin from thousands to crores. 
c) Field Executive: This profile is fit for those who want to have rapid growth by salary. Doing graduation and even, higher secondary are enough for you to fit this job profile. You should be confident, knowledge of places and full of energy and courage to move from one place to another and interact with diverse people. You have to fetch the requisite data from the market.
Level 2.
a) Business Development executive (BDE): A BDE should have graduation degree at least. If you have MBA degree then you will have an edge. Besides, you should be confident and have guts to change mind of a person. Flair and fluency in English will keep you in lead. You should devise plans and be expert in pitching online and offline as well. Continuous enhancing your knowledge through online. There will be no stopping afterwards in terms of promotions and earning in lakhs to crores. 
b) Operation Manager: You should have handling power apart from degree of graduation. Leadership qualities and good communication skills, fluent spoken English will take you to the apex in carrying on business operations. Patience and authoritative approach can make you earn whopping millions. 
c) Activity supervisor: A graduation can fit this position as it is the minimum qualification eligibility criteria. If you are able to instruct and guide the team, then this profile is the best for you. You have to sort all the complications and settle down problems in pursuing particular business activity. Be open, keen to observe and learn as changing process may require adapting new operations.   
Level 3.
a) Marketing Manager: The minimum qualification for this profile is MBA in marketing. Having good managerial skill and knowledge of marketing techniques will begin your salary package from lakhs to crores. Ensure that you are the best in communication, spoken English and online as well as offline market search. Pitching should be in your voice.
b) Business Development Manager (BDM): MBA and good communication skill in local language and English is must for a BDM. Managerial qualities should be in your blood. Taking decisions, preparing marketing campaigns and discovering new clients are your responsibilities. Its fruit will be millions of dollars in short span.   
Level 4.
Director: Since this is the most reputed and the topnotch position of business research. He/ she should have power of direction, instruction, managing, controlling and planning of how to execute market research. Qualification should be Masters in business research. Exploring new business ideas and countering new clients will be must. So, you should be the best in communication and spoken English. Commanding attitude will keep your position secure for long time and your earning would be in millions.