Top Android App Development Trends of 2017 You Need to Know – Research
From the introduction of new Android versions to significant additions in the field of app development, 2016 has been an influential year for Android app development. The number of Android users has significantly increased between 2016 and 2017 and a major shift has been noted in the Android app development trends. The new Android user trends hint a shift of focus towards more purpose-specific applications like on-demand services, food-ordering, cab booking, courier, etc. This further hints businesses to move towards developing more purpose-specific Android applications. With this, the various Android app development companies are judged on the basis of the industry-specific expertise they hold.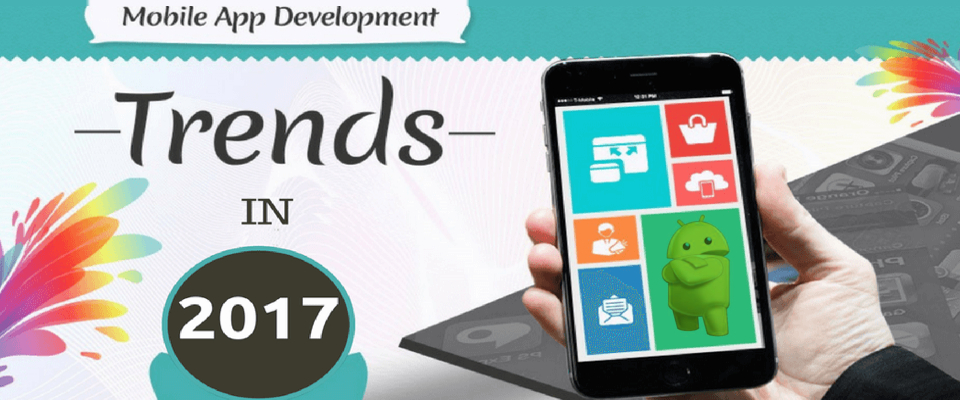 As we go according to a research from Iowa State University, the success of a particular Android application today depends on the ongoing user trends. The research further claims that the trends of Android application development are proportional to the ongoing user trends.
Android apps have now grown from business promotion platforms to capable business development platforms owing to their profound functionality.  So, here we bring you the latest Android application development trends that you need to know before employing your business app idea.
Top Android App Development Trends of 2017 –
1)    Cloud Computing Enhances User Experience and it is what Users Want-
The popularity of apps like Dropbox, Google Drive and OneDrive, hints the move towards cloud technology. Cloud storage and seamless sync features of various cloud integrated Android apps allows you to enhance your user experience. Cloud computing is surely one of the most influential Android application development trends that businesses need to focus upon.
2)    Enterprise Mobile Applications Have a Great Future
The increasing B2B interactions and business development indicate a rise in the trend of enterprise applications. The statistics say that due to the increasing demand for enterprise Android apps,  43% the Android app development companies earn more than $ 10,000 per month by developing enterprise apps, as compared to the 19% of Android service providers focusing on B2C Android apps. 
3)    Beacon Technology is the new addition to Android Application Development
As of 2017, various Android app development companies have started utilizing the recently added Beacon technology for retail business apps owing to its location-based wifi functionality. This will help the retail businesses in minimizing the boundaries between online and offline advertisement. As a business owner, you can ask your Android developer to integrate the Beacon technology with your Android app solution so as to enhance your marketing channel.
4)    High ROIs With In-App Purchase Model
Similar to the iPhone app market, the Android app market has also started witnessing high ROIs through in-app purchases. According to the current figures, the total revenue through in-app purchase in the Android app world is expected to go above $9 billion in the year 2017. Thus indicating the high productivity of in-app advertisement in the Android app world. For earning through the in-app purchase model, you need to hire Android app developer who has experience in integrating productive in-app advertisement modules in a business app, without offending the app's user experience.
5) The leap towards IoT
IoT or Internet of Things has witnessed a rapid growth in 2016 and has come up as a major concern in the field of Android app development. The whooping $ 19 Trillion industry is expected to rise further with the support of Android app solutions integrated with authoritative control over APIs. A technically adept Andorid app development company can help you take an influential entry in the ever growing world of IoT inspired applications. 
These Android application development trends of 2017 can help you to create influential business apps that are in coordination with the latest user trends. Further, if you desire to avail resolute Android app development services at best market price, you can connect with Endive Software.