Tips to Reduce the Processing Time for Your Canadian PR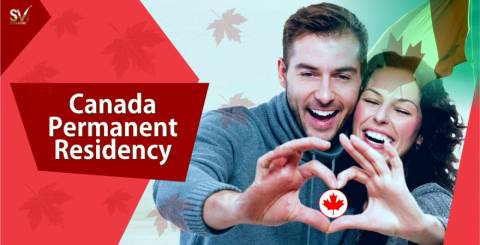 For many of us, the opportunity to immigrate to Canada is a very rare and valued one. Over the years, Canada has been very welcoming towards immigrants and the Canadian authorities have made immigration laws much more flexible.
Immigrating to Canada is somewhat of an extensive process. The Canadian immigration authorities with their Express Entry System do not take much time to process the Canada permanent residence applications as such but if you have not done your homework meticulously and well in advance, things can get quite complicated as the process gets delayed.
In order to avoid such last-minute troubles, it is important to get all your essential documents properly formatted and submitted on time.
Here are top tips to reduce the processing time for your Canada permanent residence.
Study the comprehensive ranking system:
The Canadian immigration authorities use a points-based ranking system called the comprehensive ranking system or CRS to rank applicants according to their ability to establish themselves and contribute to the Canadian economy.
The CRS is based on 6 factors namely, education, experience, age, language, adaptability, and employment offer.
Each of these factors can earn you some points in the CRS system. An applicant is eligible if he or she scores a minimum of 67 out of 100 on the CRS.
One of the most important things you can do is to take a language proficiency test and secure a valid employment offer from a Canadian employer. Such a job offer can earn you a maximum of 200 points.
Start taking your language proficiency tests early as a good score in these tests can earn you a maximum of 136 points. If you do not score well, you can always retake the test, provided it does not clash with any document submission deadlines for your Candian PR.
Similarly, make sure that you have all your academic certificates, experience certificates, and other documents readily available. Ensure to get clear photocopies of all these documents. If any of these documents are in your native language, then it is crucial to get them translated into English or French before submission.
Submit your visa applications as quickly as possible:
If you have been identified as an eligible applicant, you will receive an invitation to begin the visa filling process for Canada permanent residence. You will have 90 days from the date of invitation to submit all your documents.
The earlier you submit the required documents as per the proper guidelines, the faster your visa will be processed. Remember, your documents should be clear and valid. If the authorities find any discrepancy, your visa application process will be delayed indefinitely.
Update any changes to the immigration office:
If there are any changes to details like your address, marital status, employment status, or if you have acquired any additional educational credentials, the changes should be promptly updated with the immigration office.
Remember to go through the proper channels when approaching the immigration authorities for such purposes.
Don't overcrowd:
This last tip is quite important. You need to make sure that you are not constantly enquiring about the status of your application. You will have to wait until the normal processing time has finished before approaching them with any queries regarding the status of your application. The authorities will not respond to status queries made during the normal processing time. Maintain decorum and wait a reasonable amount of time before making consecutive inquiries.
Keeping these tips in your mind, diligently prepare for the whole process and make your Canada dream come true. You consultant with the immigration consultants to reduce the processing time for your Canadian PR.