Tips on How to Block Apps on Android for Kids Protection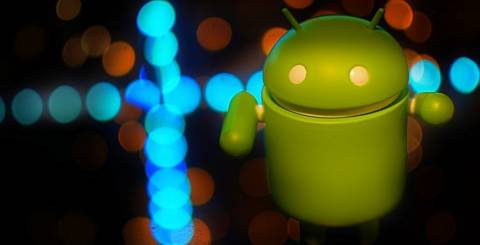 With the continuing rise of technology, it's hard not to go with the flow. No matter how much we try to raise our kids not to get too reliant on gadgets, sometimes, it is the parents who are the first to cave in the temptation. Luckily, some apps help parents implement strong parental control on their kids' Android devices. It can either block apps on Android or filter only acceptable apps.
These apps make sure that our kids won't get addicted to what technology has to offer. Also, it keeps them protected and safe so they won't be victimized by people who take advantage of technology to inflict harm.
Importance of Blocking Apps on Android
Sure we want the best for our kids all the time. But in as much as we want to raise them in a world where they can socialize personally without the use of any gadgets or mobile phones, we can't just deny them the perks of what technology has to offer. We fear that they may get left behind by the children of their generation. But your role as a parent doesn't stop at the moment you hand your kid a mobile device; know that there are several ways in which you can monitor your child's interaction to keep them safe.
Blocking apps on your kid's Android device can help you filter what are being uploaded or played in their devices. You have complete authority on what is allowable and not. By doing this, you are making sure that your child only uses apps approved by you or uses them only during those times that you allowed them to.
Tips on How to Block or Filter Apps on Android
There are some several ways in which you can block apps on your kids' Android devices. Here are some tips on how to do that:
The Android operating system has its setting for blocking or filtering apps. Before giving your kid an Android device, make sure to be the one to create the user profile for the device. By doing this, you are the only person that knows the password for downloading apps, so every time your kid asks you to download something you'll be aware of what it is.
You can also set and filter allowable apps for kids in the Android devices' Google Play settings. You have the option to set the content filtering level that is appropriate for your kid's age.
You can also try turning on the password protection in Google Play so all the download would require a password.
There are some apps that allow you to lock, block, and filter apps in your Android device. Although it's only for some time or not all the best features are unlocked, you can try downloading the lite version or the trial version to see what will work best for you and your kids.
Invest in a reliable mobile application, eg., iKeyMonitor, which have useful features such as blocking apps on Android, filtering, and setting time limits in which the app is allowed to be used. Not only does it is considered a sound investment, but it is also known to work well with your kids since there are no restrictions, only controlled usage.
Always remember that the safety and well-being of your kids should be your priority. You may not control the environment they are growing up in, but you can manage it to become something safe and secure, and you can do this just by simply blocking apps on Android or filtering what is deemed appropriate and safe to use.