Thinking About Switching Jobs? Top 3 Trending Careers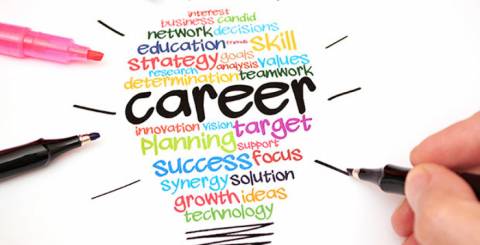 www.primekitchens.com/career
First, I did some Google searches using "top trending careers" and visited the top 4-5 websites that popped up in the SERP's. Secondly, I went to Google Trends and typed in different keywords to see what comes up, and was impressed with the results. Google Trends is a free tool that shows you the current search pattern for people, so when you see a search phrase spike, you know people are interested in that market. Third, I did what I suggest all of you do which is to simply ask people in the industry. They'll be able to tell you how promising the industry is and what there is a shortage of in that specific industry.
Today, I'll be sharing my thoughts and what I discovered so you guys have a bit more information. After, I would recommend all of you do your own research before making a final choice. Let's get started and your feedback will be appreciated afterwards.
Nursing
The nursing industry is growing, and each year we have seen roughly a 3% increase in the profession. I've always believed the heath industry is one which will continue to grow throughout the years. Humans beings need health care and as the generations continue to grow, you'll need people to look after them. If you go online and type "nurse jobs", you'll have hundreds of jobs that come up all over the world especially within North America. However, to get into the profession does take time and money. You must write your CNA examination, then go through your mentorship program. This is just to become a certified nursing assistant, but if you want to take it one step further, you'll have to go to nursing school to become a full-fledge nurse.
In the end, becoming a nurse is possible if you have the will and drive to succeed. To get started, you can visit a few nursing schools online to explore the options available. You can even start to study by going to through some free CNA practice questions and answers online.
I did a quick search online for nursing jobs, and this is what popped up for me:
Trucking
What amazing is how much the trucking industry has changed and continues to grow too. Change is because of all the new tools, and gadgets available that just make things easier. You have logistics tools that help truckers communicate better so delivers can be made on time and quickly. This means more people are required to take shipments leading to an increase in available work. The cool thing is that getting started within the industry does not take too much money or work. Trucking school is optional and you only must pass the CDL exam with applicable endorsements. With that said, here are a few things to keep in mind when getting started. For more information you can read this guide on how to start a trucking company .
Make sure you complete the right endorsements required for specific jobs
Find out what are your individual State requirements
Do some of the cdl practice questions available online. Head over to Google and do a search for "cdl practice test"
Don't forget, now there is a DOT medical requirement that must be completed. Find out more by visiting your State DMV.
Online Marketing
This is a profession that isn't slowing down because of the expansion of the internet. You have the control to start an online blog, and make enormous money blogging about things close to your heart. Many people have done very well, and they continue to build momentum every year. It's even easier now because you can go online with a website within just a few minutes thanks to Wordpress. Here are some tips to help you get started online, and stay focused going forward –
Follow your passion so you don't give up half way into your project
Search online because there are a ton of resources available for free
Don't hesitate to hire someone if you need help with content writing etc.
Use the tools available because they'll make your work easier when starting out.
Final Thoughts
I hope you enjoyed my overview of the top 3 trending jobs in North America and the world. Start to explore these careers and start taking the steps to make a career change now.