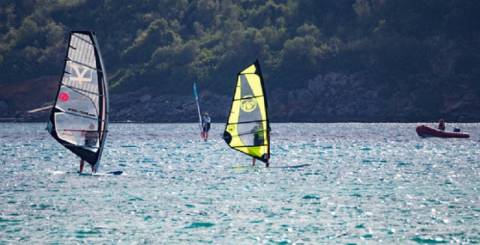 Turkey is the abode to some of the gorgeous tourist attractions and Marmaris is one of them. If you are looking for an appealing Mediterranean spot to spend a vacation with your loved ones, Marmaris is a great option for you. 
Before planning a tour, first, let's take a glance at this small town- Marmaris is a tourist attraction in southwest Turkey. Blessed with magnificent hills and serene water, Marmaris is the perfect combination of green and blue that is bound to calm your eyes and soothe your soul. 
Being a resort town, there are lots of time spending opportunities, but here are our top things that you never want to miss during your stay in Marmaris.
Embrace your time with nature in Günnücek National Park:
Nothing is a great stress reliever as walking amongst the greenery. You would absolutely love the blast of revitalizing fresh air during your walk. This national park is located only 2 Kilometres away from the Marmaris city centre. 
This Günnücek forest was declared a National park in the late 1990s and is consisting of 30,000 hectares of massive land area. The name derives from günnük or sweetgum trees - which is the main tree of this national part. But during your visit to this marvellous place, you will see a lot more than just sweetgum trees. It is the home to over 40 species of birds and other harmless small wild animals. Moreover, this place is also famous for the ancient Phykos and Amos city ruins. 
The green forest on one side and blue sea on the other makes this Günnücek National park the perfect place to spend with your family and loved ones. 
Spend quality time at the beach:
Marmaris is famous for its kilometres of magnificent beach with crystal clear and blue water. Marmaris Urban Beach, Uzunyali Beach, and Icmeler Beach are great places to spend your vacation relaxing and basking in the warm sun and refreshing sea breeze. 
These places are situated in Marmaris itself and you will find all the necessary amenities and facilities easily. You will find these beaches sandy with clear blue water which will wash away all your stress and anxieties. Besides, you will love the colourful events organized from time to time by several organizations and Marmaris municipality. 
Get the taste of historical essence at Marmaris Castle:
Marmaris Castle is one of the most visited places and holds great value due to its historical importance. The Castle was believed to be built by the Ionians and is a witness to the changing baton of powers since the Ancient Greeks to the Ottoman era. 
You will love the architecture of this castle and the sight of the harbour from this castle is also breath-taking. The Marmaris castle is also a celebrated place of cultural significance. In the Archaeology, and Ethnographic lounge you will get a view of ancient crockeries, utensils, weapons, coins, amphoras, from over five millennia. 
Spend Your time through boating and Cruising:
Being a home to some spectacular beaches and a port city itself, Marmaris provides a great opportunity for Boating, Cruising and Water sporting at the same time. Most of these trips are all-inclusive and includes the meal. Some of the most famous boat trips are the Davy Jones Pirate Boat Trip, Cleopatra Island Boat Trip, Mega Diana Boat Trip, etc. 
These boat trips will cheer your mind and soothe your heart as you cruise through the calm blue waters of the sea and visit beautiful islands and beaches. 
Go for Water Sporting and Fishing: 
Water sports like windsurfing, parasailing, jet-skiing, sea cycling, etc. are great ways of recreation. You will find these water sports readily available in the famous beaches of Marmaris. There are some water parks to make your day memorable with your loved ones. 
One of the fascinating experiences to have in Marmaris is to try scuba diving. There are several diving schools who arrange diving tours on a regular basis guided by expert instructors. You will never forget the charming underwater experience you will have through scuba diving here. 
Besides, before becoming a tourist attraction, Marmaris was a fishing abode. If you are a fishing enthusiast, this would be a fishing paradise for you. 
Enjoy the Marmaris Safari:
Marmaris is a magnificent place, and events like Jeep safari, Horse safari, and Mountain biking will increase your thrill to a great extent. Just imagine the blissful moment of riding in a horse or a four-wheel drive, and passing through the scenic beauty of Marmaris.
There are several private organizations that arrange these horse rides. And you will have the opportunity of riding through the beautiful Marmaris national park twice a day. On the other hand, if you are visiting Marmaris in a group then Marmaris Jeep Safari would be a more viable option because you can enjoy the safari in small groups of 4 to 8 people here. 
Enjoy the Nightlife:
You will be astonished by the dazzling nightlife of the port city of Marmaris. The city looks spectacular at night. There are a good number of premium nightclubs to ensure that you party till the morning. And the best part of the nightlife in Marmaris is that most of the Bars, hotels and resorts arrange night shows that will amuse you. 
These are some of the joyful and thrilling things that you can consider doing during your stay in Marmaris. But, keep in mind that they are not the only thing that you can do in that city rather it is our top choices for you.