Steal These FamousRedheads' Style in 2019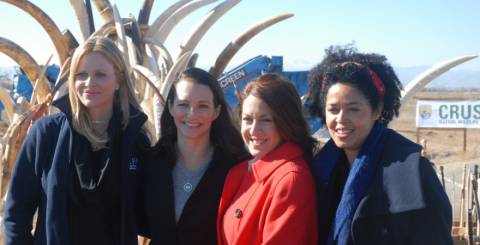 http://res.publicdomainfiles.com/pdf_view/149/13981567212083.jpg
Redheads have always been a source of awe, and much speculation about one's character comes with the elusive, rare hair color. Since the days of I Love Lucy, we have revered and imitated the relatively few redheaded characters of TV and film, but the real women behind them aren't to be forgotten. Here are a few famous redheads whose style goes above and beyond those fiery locks and makes some covet-worthy fashion moments.
Bryce Dallas Howard
Daughter of celebrated director Ron Howard, this ginger ingenue comes by her ruby mane honestly, but she's since grown beyond her father's illustrious Hollywood legacy. Starring in Jurassic World, The Village and Black Mirror, her acting chops are on par with her sense of style. In contrast with the often wholesome characters she portrays, her fashion choices are bold and celebrate her curves – an unusual but winning combination. Plus, she doesn't have to wear designer clothes to do it – my favorite red carpet moment from Bryce is this yellow number from Topshop. Its Grecian style is unexpected with the mustard color and her body type, but it all works.
Jessica Chastain
This redhead of Zero Dark Thirty and Interstellar fame has a style that evokes instant drama. We also love that she's a starlet who rocks a chic look whether on the street or on the red carpet. She's never afraid to be avant-garde, contemporary, or turn fashion into art. Just look at this asymmetrical lemon dream she sported to the X-Men: Dark Phoenix premiere (alongside fellow sometimes-redhead Sophie Turner, mentioned below!) – and try to miss those Technicolor pumps (hint: you can't).
Amy Adams
Amy Adams is a more celebrated redhead than some on this list, and though she started life as a blonde, red couldn't fit her ginger skin more naturally. Once a guest on earlier episodes of the Office playing a character seemingly designed to make Pam feel relatably like a less-fabulous dork, Amy blossomed into an acting powerhouse in roles in The Fighter and Arrival. Accordingly, she's hit her share of the red carpet and clearly knows her way around – just look at this stunner from this year's SAG Awards. The shoulder-baring gown manages to be flattering, elegant and playful all at once.
Christina Hendricks
No list of famous redhead queens would be complete without Christina Hendricks. Fashion is partly responsible for her fame, though, with her voluptuous figure, a paper sack could make headlines with or without the Advent of Jon Hamm. Christina always slays with classic sex appeal on the red carpet – here are four looks that prove it. The gowns show a go-to theme in Christina's style – flowing dresses with cinched waists, heart-shaped necklines, and points of interest on the sleeve designs. Fellow curvy girls, take note!
Sophie Turner
Sophie is somewhat of a newcomer to the scene, and in the tradition of Emma Stone and Amy Adams, looks great red or blonde. While her character Sansa from Game of Thrones began as frustratingly timid, she grew over time and we simultaneously saw Sophie's real-life personality which is nothing short of delightful. No wonder she snagged a Jonas! Her thinner figure may make being fashionable easier for her than for some of the above ladies, but she takes it to another level on the regular. Just check out this example where she checked up mom jeans with pointy heels and a tough-to-pull-off hemline on her crop top at sassydove. That's a talent!