Skills Needed for Cyber Security Jobs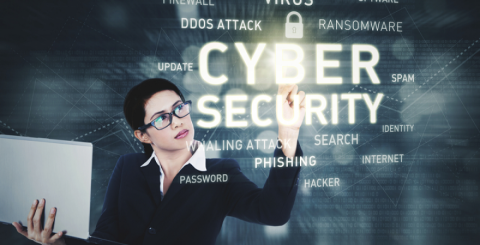 https://www.shutterstock.com/image-photo/image-pretty-businesswoman-holding-laptop-computer-695067118
Cybersecurity is an essential problem that every person or organization have to tackle in this modern age of technology and the internet. We always have a fear that our data might get leaked and can be misused by any third party. Cybersecurity is a significant concern and a more prominent threat which has been faced by many companies and individuals daily. Every organization has to maintain its integrity, and they do take several measures and precautions to protect their data. These measures and precautions are generally taken by an employee who knows cyberspace and the threat it can have while transferring out data from one party or another. Good employees needed are very much in demand these days, thus making way for cybersecurity jobs.
Due to an increase in demand for people who can protect vast chunks of data, they are found in less quantity. Jobs in the field of cybersecurity are much needed with particular skills to work for these companies. Cybersecurity jobs have been used in the sector of government, military, medical institutions, and organizations as well as commercial organizations. These sectors are available everywhere across the world, and people for doing such a job are much needed. To find a job in this field, every candidate must have these following skills to be good at their job:
Problem-solving skills
A person doing cyber security jobs should have eagerness and interest in finding out loopholes in the problem which is in front of them, as well as they,  should have logical reason towards problem-solving. Every candidate doesn't stand a chance to get this job if they cannot solve a problem, which might cost a big amount of money to the organization. Accuracy is a must while working in cyberspace, where one mistake might be a threat to the overall security system.
Communicate better
Communication is vital to work for a person in the cybersecurity sector. Communication helps in solving and understanding problems better. It might help in tackling threats and obstacles quickly and more efficiently. This is a soft skill that every candidate must have, whether it is in written format or oral format. Better communication helps in getting a much faster and positive response while working in this field.
Technical knowledge
Programming is the basic skills which a candidate must have while working in this field of cybersecurity. All the threats can be understood by decoding every code, which is a must-have skill in the field of cybersecurity. Certificates are also a crucial factor in getting cybersecurity jobs anywhere. Coding, understanding operating systems as well debugging the error in security are very important to maintain your data in the secure hands of the organization, where an employee should have these skills and knowledge to tackle a problem.
Implementation is must
Implementation of the knowledge that a person who is applying for cybersecurity jobs has is a must. Gaining education and knowledge doesn't mean that the person is fit for the job. Proper implementation of the knowledge is also necessary, and it should be considered an essential parameter for getting that cybersecurity job you are applying for. After all, a company is looking for a candidate who can successfully deal with threats related to their cybersecurity. Every candidate should have practical knowledge of all the methods which he/she is applying. That method should have the maximum guarantee that it would work and help you get your cybersecurity job.
Conclusion:
Cybersecurity jobs are available and much needed for each organization to maintain its integrity and security. And every candidate must have the skills mentioned above to get the best Cybersecurity jobs.