Six Ways Energy Price Forecast Helps Make the Right Trades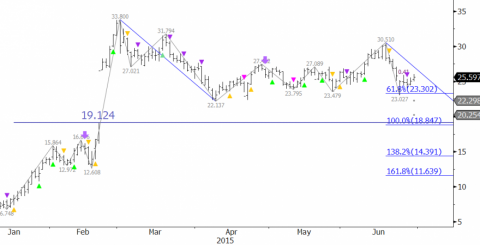 There are few things in life that tests the skills and temperament of an investor more than energy trading. With the kind of volatility that is in play every day, this market it isn't a game for the faint hearted. In such an unpredictable market the core goal for investors is to mitigate risks as this allows them to maximize profits. This is an aspect of trading where energy price forecasts help in taking the right trades and adds an extra safety net to investments. In this short write-up we take a look at six ways in which these price forecast can offer great returns to the investors.
#Prediction Based On Analysis: There are thousands of predictions made each day regarding the price movements of Natural Gas, WTI and Brent crude oil.  Shockingly, most of these predictions are guesswork and not based on any systematic analysis. Therefore, the odds of these forecasts coming to fruition is as good as tossing a coin and expecting it to go your way.  Kase's energy price forecasts review all the macro and micro factors that dictate price movements, offering qualified and well-rounded information for decision making.
#Find Support and Resistance Levels: This is one thing that most investors look for when trading energy. It allows them to spot the opportunities with their investment and also know the cushion they are sitting on if the prices of these commodities take an adverse turn. In-depth knowledge of support and resistance levels allows investors to weave a safety net around their investment and also foresee potential futures turning points.
#Knowledge from the Past: There is a lot that can be learned from the past when it comes to trading in the energy market. The pattern of price movements in the past can offer insights into potential movements in the future. Professional advisory firms always analyze the past movements of the commodities to offer knowledge for the future. Past performance is not always indicative of future price movement, but can help to guide trading decisions and to mitigate risk.
#Direction & Momentum: As a seasoned investor you may have the market acumen to predict price direction for energy commodities. However, can you predict the strength of the rally over the medium term or sudden drop in the prices? It takes a lot more than keeping tab of the demand and supply in the market. When direction and its strength can be predicted it opens up new opportunities to make profits.
#Identify Trends and Corrections: One of the most challenging aspects of trading is identifying times when the market is trending and when it is correcting. This is an aspect that a strong energy forecast that uses sound technical analysis can help you to identify. Armed with this information, a trader can make more intelligent trade decisions and properly manage risk.
#Identify Profitable Trade Setups: Good analysis helps a trader identify the most profitable trading opportunities. An energy forecast can help trades identify low risk to high reward opportunities by telling them market direction, support and resistance levels, and probabilities for meeting those levels over a given period of time.
These are six ways in which an investor can benefit from energy price forecast and improve their prospects in these highly volatile markets. Get in touch with a reputable advisory company and you will benefit from their tools and reports.
Summary: In this write-up we discuss six ways in which energy price forecast, crude oil forecast, natural gas forecast and natural gas technical analysis can be used by investors to make the right calls in the market and maximize their returns