Should You Pop out Your Wallet? A Guide to the Best Paid Android Apps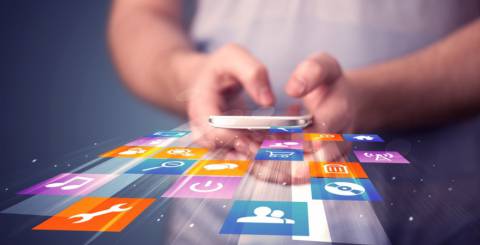 There are more than 2.1 million apps available for Android phones, with a hundred more added daily. In fact, it offers even more apps than the Apple Store, which has just under 2 million apps available today.
While many of the apps available for Android are free and account for most downloads, if you're willing to shell out a few bucks, you can get access to a wider range of features and applications to streamline your life, keep you entertained, or even get your brain going.
But choosing which paid apps are worth the investment and which aren't can be a challenge. That's why we're breaking down a few of the best paid Android apps available today. Keep reading to learn more.
1Password
If you're like most tech-lovers, you've experienced the one major downside to utilizing every top software and app out there; remembering all of your passwords.
1Password can help with that.
This app lets you store all of your passwords, credit card numbers, addresses, and more. Plus, you can change your passwords right from the app. This is a great feature for accounts that you don't use as often and may forget to swap out your password to keep your accounts secure.
If you're someone who uses the same password for everything because you struggle to remember them, you need to download this app. Unique passwords for each account that you have is a must if you want to protect your sensitive information.
This app does offer a free 30-day trial, so you can download it and see whether it's right for you before you commit to paying. After the 30-day trial, you'll pay $2.99 a month, billed annually. The app also offers a family plan, which is $4.99 a month, also billed annually.
Solid Explorer
Android phones have always allowed users to keep their own files and folder organized. Without an awesome file management application, this can be tough.
Solid Explorer is a great option. It features a clean, easy-to-use interface that lets you drag and drop files, make copies, and more, with ease. Solid Explorer also goes more in-depth than simple file storage, with options for keeping archived files and the ability to access any cloud storage services you may use, like Google Drive or Dropbox.
Solid Explorer offers a free 2-week trial so that you can try before you buy. After that, the app is just $1.99.
We live in a digital world. Keeping your digital presence as organized as possible can make your life much less stressful.
Afterlight
The Google Play Store is packed with an endless number of photo editing apps. While most of them will help you brighten that pic before it goes to Facebook or add a fun caption over top for Instagram, few offer the number of functions that Afterlight does.
The sleek interface gives you control over all aspects of your photo editing, from a color adjustment to blending, and more.
The app offers nearly as many options and effects as Photoshop, but in a portable, simple to use version. Afterlight is free to download, but you'll have to pay for extra features or to get rid of the ann
TuneIn Radio Pro
If you love jamming to the radio in your car, this app is for you. With TuneIn Radio Pro, you can listen to your favorite live radio programs anywhere you are, right from your smartphone.
The app gives users access to more than 100,000 stations, including those focused on news, sports, music, talk radio, and everything in between.
TuneIn Radio Pro offers suggestions based on what you've listened to, to help you find new stations and programs you might like. You can also use it to stream your favorite podcasts or shows.
The app is available at several price points, starting at $9.99. Available upgrades include the option to get rid of advertisements, the ability to listen offline, and subscriptions to programs like MLB and NFL.
There are plenty of free radio apps out there. But download TuneIn Radio Pro and you'll see just how important stunning, professional App Development is.
Star Walk
Some of these apps, like Solid Explorer or 1Password, are great for staying organized. Others, like Afterlight or TuneIn Radio Pro, are perfect for staying entertained on the go or completing tasks with ease.
This app is just plain cool.
Sky Walk is an interactive app that displays a map of the sky and gives you the chance to explore and learn about everything from stars and galaxies, to planets, and more.
You can either search the night sky above your head or use the search function to find a certain planet or constellation for a close-up look.
Whether you're an astronomy enthusiast or just want to learn a bit about the world above you, this app is well worth the $4.99 investment.
Monument Valley 2
Brain games always make for popular apps. Not only are they a fun way to waste time on your morning commute or while waiting in a doctor's office, but they also make us feel better about that wasted time than if we spent it playing Candy Crush.
Monument Valley 2 is the updated version of the previous app, with a beautiful new interface, featuring a changing scheme of relaxing colors and graphics as you progress through the levels.
The app still features the minimalist look that users loved, as well as the immersive music that will keep you focused as you follow your character, and a new secondary character, through the game and its challenges.
Plus, at just $4.99, this app offers hours and hours of entertainment, all while engaging your brain.
Choosing the Best Paid Android Apps
This list represents just a few of the best paid Android apps. There are thousands more out there that can help you get organized, stay entertained on the go, or even learn new skills and knowledge, right from your smartphone.
The best thing you can do before downloading a new paid app is to read the reviews to see what other users who make the investment though.
While you'll definitely want to check out the traditional smartphone apps available on the Google Play Store today, there's a new trend on the horizon that might change the way we use apps. Click here to learn what progressive web apps are.