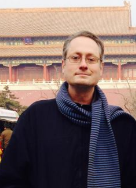 Richard Cox is a syndicated writer.
Articles from this author
As cryptocurrencies continue to influence the world of financial transactions, it has been only natural to see an upsurge in the number of cryptocurrency apps that are available to enthusiasts.  But with the sheer number of offerings, it can seem overwhelming to sift through all of the products that are available and determine which apps might actually be necessary to install on your devices.