Protect Your Data With Cybersecurity From Hackers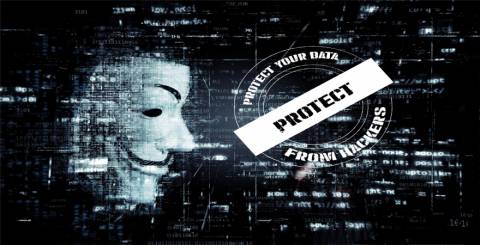 Is there a need to protect the data? Yes, it is. Hackers use different techniques to hack the data of your entrepreneur or organization & choose to misuse or demand payment for the data or information that has got hack.
What exactly cybersecurity defines?
Cybersecurity includes different types of techniques for protecting data, data with information, unauthorized access which leads to the data leak, networks & computers.
There are different elements of cybersecurity they are::
Information security.
Application security.
Network security.
Operational security.
Disaster recovery.
Commonly arising issues in cybersecurity is security risks.
From Hackers Perspective:
From a recent study on data, a leak revealed that 87% of the data hackers could easily break into the desired system for data and get through the cybersecurity defense within few hours. And the remaining percentage of hackers to identify data and hack.
Defenses systems like firewalls & antivirus software will never slow down the hackers. The cybersecurity has been worried on this from a long back as there could be a way to protect the data by following different cyber techniques. From hackers perspective, the most efficient way to stop their attacks would be having complete knowledge of cybersecurity measures.
Hackers have a different approach for hacking a data during their every visit they can break firewalls, look for weak passwords in another method, the most common way of hacking is through breaking the network security and becoming active for months to monitor data and steal the data. The above has got surveyed from different hacker community responses. Companies need to be engaged in safeguarding their data with latest updates of security measures.
Few Things Can Ignore Getting Hacked::
Having Different passwords on websites:
Most of the time we have the same passwords for different accounts of various sites. It is recommended to use different passwords for each website we visit & login. By the latest survey conducted most of them has their names or DOB as their passwords. Any word, found in the dictionary is easy to find out & is easily cracked.
By clicking the link that you are not to::
The best way for hackers is to inject malware into PCs by tending the users to click link or attachment to open. A fake email will get generated & email push for bulk emails will get done by expecting a click on the link. Social media is helping in getting the personal and required information such as interests, posts of an individual to hackers.
Below are some of the following that is to follow::
By not using our original mail password.
By using secured antivirus software.
By securing the information you share.
By securing our mobile for "Total Swipe" in the mobile phone.
By secured online shopping via secured sites.
By ignoring additional messages & pop-ups.
By not connecting to public Wi-Fi's.
Having different email accounts.
By not storing our card details with credentials in websites.
By enabling DNS to protect devices.
By enabling 2 step verification process.
By not sharing personal information with form filling sites.
Encryption::
By using complex & different algorithms encryption secures our data. Which includes passwords, personal information which can be read & accessed by several party agencies. We have different ways for data encryption which includes folder encryption to protect our data stored in different systems & smartphones. For communication purpose, we can use end-to-end encryption applications such as "Whats App." By using VPN services, we can secure our online activities from unexpected threats.
Secured Internet Connection::
Hackers have control over public Wi-Fi networks and have no direct control over security. So, avoid connecting to the open system that is available. They can hack into the devices that relate to the Wifi. Unless it is a VPN secure connection.
How To Protect Data Existing in Cloud::
To customers, the cloud is a big offer to save data in huge amounts such as - photos, music, messages to some extent for no cost. It is helping a lot of data storage online without going for physical storage devices.
Cyber criminals or hackers could hack data that is stored in the cloud unlike a physical storage unit and retrieve the information stored.
The usual way of hacking into cloud services is getting by customers password by tricking them to reveal their own details by email forwarding for details of the users or by guessing simply which leads to information reveal.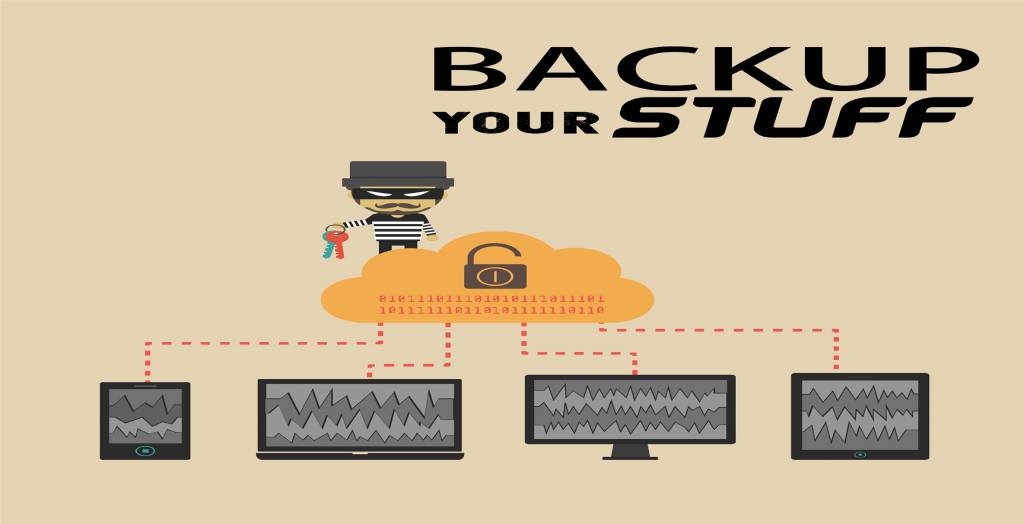 With simple variations, hackers try to access the accounts of our previous passwords. If the password is compromised to one site the hacker can try the same to the remaining sites also. As it is discussed in the above points.
To avoid such cases cloud firms are paying more attention to solve such cases arising via cloud security. But, now these firms are asking for some more personal information during login procedures & by giving access to particular window structures that they provide for secure login when logging from different systems.
Security options like the simple text message from companies like Microsoft & Google have been offering for a while. The message includes code to the consumer's registered cellphone by asking them to enter them for password protection.
In this case, the hackers can reroute the messages to their mobiles. That was the main reason for a change in security measures to upgrade their cloud security.
The second method is to secure the cloud information will not involve you mobile, but instead, it requires end users to enter a tiny key into the computers. Dropbox & Facebook are few popular services as such.
The third case would be entirely on apps offered by firms. The apps provide ever-changing numbers that focus on other steps to go along with end users passwords. This method is altogether convenient as the end user does not have to wait for the messages.
All of the methods mentioned above are easy to use. By most customers, the one step that is instructing the cloud companies would be Microsoft, Google, etc. It involves heading into the settings & adding different defense measure which can be "two-step authentication."
Conclusion::
Cybersecurity attempts ensure the availability, confidentiality & integrity of computing sys & the components. Hardware, data & software are the 3 parts of computing can be hacked.
Therefore not everyone is the victim of cybercrime, but they are still at risk. Crimes with computers vary & they do not always exist behind a computer. Instead, they get executed by the processor. Hackers identity can be between 60 yrs to 12 yrs old & they could live on different continents, but they can hack. With the technology advancements, hackers can even rob the banks. Just a laptop with the secure internet connection is enough for them to hack a person. It is a complicated subject which requires knowledge & expertise from various disciplines including both IT & Computer Science.