Online Furniture Shopping Made Easy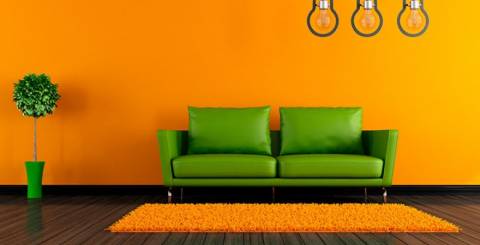 http://l2.hfilcdn.com/media/logo.png
From furniture to shoes to something as small as zip pullers, today, everything that one can imagine is available online. Consumers love the idea of buying things sitting on their couch and getting them delivered at their doorstep.
The boom of e-commerce industry has given the people the freedom of choice and comparison. They can easily compare the price of their desired product on a number of websites by a single click. In addition, it has also given impulsive shoppers a new way to shop. Easy return and refund policies have surely made online shopping a huge success. So, if you are an impulsive shopper like Rebecca Bloomwood from the popular movie "Confessions of a Shopaholic", that too for furniture and furnishings, then you are in a big trouble. Why? Because that urge to shop and make the world a better place can burn a hole in your pocket. But, don't worry. Here are a few ways in which you can satisfy your urge to shopping furniture online and saving big as well.
Look out for Discount Coupons
There are a hundred of websites that offer amazing discount coupons for almost all online furniture shopping websites. So, before you proceed to the cart and enter your card details, always search for coupons on the web. Coupons would help you save big when buying your favourite furniture online.
Facebook/Twitter/Instagram
Mobile phones have literally spoiled the human race. They are constantly looking down at their devices. So, being and avid online shopper, you can take advantage of this bad habit of yours. Follow and like the pages of your favourite online furniture stores and be the first one to know about the great deals and discounts announced by them. E-commerce companies have a habit of announcing their coupons and special sales on their social networking pages first.
Sign Up for the Newsletters
Signing up for the newsletters is another great idea to know about the deals and discounts offered by your favourite online furniture store. They announce great deals even during the no sale season. So, never unsubscribe.
Save on the Shipping Cost
While many of the online shopping stores offer free shipping on no minimum cart value, some offer free shipping only after you buy something above the minimum cart limit. If the furniture design you chose doesn't qualify to get you free shipping, add a few more items that think maybe useful in the future. Thinking ahead of time would help you save on the shipping cost.
Join the Loyalty Program
Loyalty program helps you earn points whenever you shop and redeem them on your next purchase. So, make sure you join the loyalty program of each website that you shop from.
Know about the Return Policy
It's always a good idea to shop from a website that has an easy return policy. Images do not always tell you the truth. So, if in case you don't like the look or colour or size of what has been delivered, you can return it without any hassle. You can get your money back directly in your bank account in the form of cashback, depending on the policy of the website you shopped from.
Always Compare
Just the way you compare mobile phones of two brands before buying one make a habit of comparing furniture items too. There are various websites that let you compare the material, price and more easily. So, always compare.
Wait for the Discount Season
The discount season gives you extremely pricey items at great prices. Wait for the discount season and bag the amazing deals offered at the online furniture store you are shopping from. But, keep in mind the shipping cost.
Be Patient
It's hard to be patient if you are a compulsive shopper. But, you have to do it. Buy something only when you think that you need it. Else, just let it go. You'll get something better than that for a better price.
Happy Shopping!