New Promises Entering 2022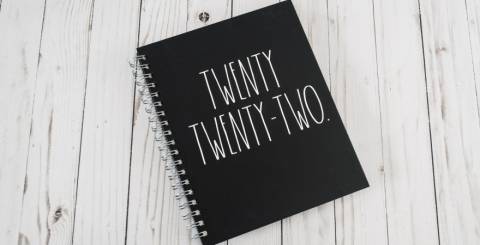 Photo by Debby Hudson on Unsplash
It is obvious that most people would have heard of the Omicron variant of Covid and there is currently a debate on the need for two booster shots to protect against it. Thus, the world seems to have entered 2022 the same way as entering 2021 – a fierce debate of the efficacy of vaccination. (I had to add the term IHU as the newest Covid-variant before submitting this article.)
Here are my thoughts:
Omicron and Vaccination
There must be global equality of vaccination for all – this implies that everybody who wants to be vaccinated will be given a chance and the sole debate is the number of necessary shots administered. The world cannot be under the spell of being paralyzed by the fear of having to face the new variants. There must be a new normal of confidence and accountability.
Inflation
The global scourge of inflationary pressure has been mainly the combined effects of the global supply chain and logistical bottlenecks caused by Covid. Every country must provide sound macroeconomic policies to ensure that this inflation will not lead to persistent inflation that may lead to a fall in international trade. In related business development, Tesla has been able to fulfill the production and delivery of its EV in numbers beyond financial analysts' expectations.
Metaverse – A deeper look
The Metaverse can be a very good avenue for retail to sell their products without the need for high expenditure on the rental of physical space. However, it is still unclear if customers are comfortable with shopping in cyberspace. In the future, there will evolve many metaverse spaces and it is still early days if customers will be keen to pay.
Security
The level of security must be much more sophisticated as more people do commerce into this new area of the metaverse. As credit card details must be provided in the short run, the managers of retail metaverse must provide assurance that customers' private details are protected 24/7.
Tourism
Most countries will put in place new ideas of boosting tourism to lower unemployment that was caused by the current Covid generation. One way is to work very closely with global airlines and hotels to ensure that safe-distancing protocols are strictly followed without too much inconvenience to travelers. There must also be a serious dialogue with all the MICE stakeholders to come out with a unified strategy. A global business must not stop because the quality of life will slowly erode through the lack of economic activity.
More Streaming Services
The educational industry has not been adequately represented in the streaming industry and 2022 should be the breakthrough where subjects like algebra and geography can be streamed to students' mobile devices. The educational universe must no longer be confined to physical schools. All students must be encouraged to be self-directed learners who are failure tolerant.
The year of major sporting events
The Winter Olympics and FIFA Football World Cup are just two of the major global sporting events that will be launched in 2022. The significance of having these events continue despite Covid will greatly show the world that there will slowly be a reset. We, as one world, will also be more united.
A look at AI again
The march of greater use of AI and robotics can be seen in F&B and Transportation industries. With vending machines incorporating advanced robotic arms to dispense bubble tea and more autonomous cars on the roads, it is hoped that more displaced workers will given the opportunity for more training and thus attain higher-paying jobs in 2022. A positive is the greater display of robots in the recent CES event in Las Vegas.