Ideas for a Worry-Free Vacation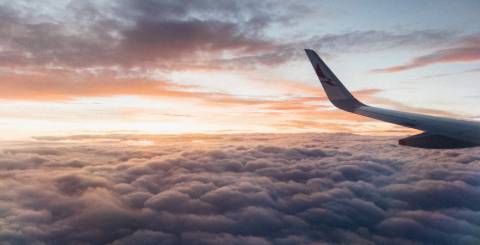 A vacation should always be an enjoyable, worry-free experience. That being said, it can sometimes be hard to shake off your concerns when you have to be away from your home or workplace for an extended period of time. There are a few things you can do to secure your home and your life so you will not come back to any disasters. Here are 5 tips to help you leave your worries behind you so you can enjoy your vacation to its fullest.
1. Tell A Friend About Your Trip
Before you begin your adventure, make sure to let a trusted friend or family member know about your travel plans. Tell this person where you are going, when you are leaving, where you plan to stay and when you will be returning home. You should also let this person know how to contact you in case of an emergency - as well as anyone else who may need to get in touch with you during your vacation. If you are leaving the United States during your trip, take a picture of your passport and email it to yourself and your trusted contact so you don't get stuck in a foreign country.
2. Invest in Security
It can be hard to relax and let your worries go when you don't know if someone could be accessing your house and valuables without your knowledge. In this case, purchasing one or more security cameras for your home is the way to go to put your mind at ease. A sleek and modern wireless doorbell camera allows you to view your front door from afar without appearing as an eye sore on your house. Make sure you choose an option that includes mobile app integration so you can see what's going on from your smartphone no matter where your travels take you.
3. Pay Bills in Advance
Do you have a list of looming due dates for all of your bills that you are afraid you will miss on vacation? Pay them in advance to alleviate your concerns. If you need to make payments that are directly related to your travels in some way, such as car or health insurance premiums, take extra care to ensure that you have them paid on time to protect yourself. You can always utilize mobile apps during your vacation, but that doesn't help you relax very well, does it?
4. Write Out Lists
If there are tasks and deadlines that need to be accomplished during or after your travels, you may be afraid that you will forget them while you are off having a good time. Writing lists can help you stay organized and ease your fears of forgetting what needs to be done and when. Set reminders or add notes to your cell phone if you need to - however if some of your responsibilities can wait, why not leave a detailed note at the office or at home so your to-dos will be ready and waiting for you when you return?
5. Stop Worrying
This tip may be one of the hardest to follow of all, but if you have followed the other advice on this list, you owe it to yourself to let go and trust that everything will work out. The world isn't going to end just because you took a few days away from home to enjoy yourself. Put your everyday stressors on pause and be present at the moment to fully enjoy your vacation.
If you have a lot of work or personal responsibilities to attend to, you may find that you cannot leave some or even any of your anxieties at home while you are on vacation. If this ends up being the case, you still owe it to yourself to find time each day to put your worries on the back burner and enjoy your day. This vacation is your time to show yourself some care and have a good time - take advantage of it to the best of your ability.