How to Wear Fur for Everyday Occasions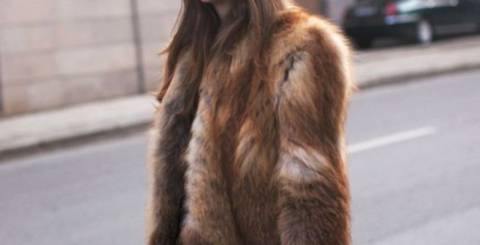 For many, fur represents a significant investment in their closet. Fur is a luxurious and stunning fabric, but that's also the reason many women don't wear their furs often. Usually reserved for an exclusive gala or night at the opera, fur can seem too luxe to wear while picking up the kids or going to doctor's appointment.
Fur may conjure images of your grandma's old, worn dark brown fur coat, but fur is becoming a hit with fashion-forward young girls and women. In fact, it's already a staple on the runways of Paris and New York.
Why not incorporate it into your life?
There's a growing trend for women to mix elements of high fashion and ready-to-wear. Since fur can be a major purchase, more fashionistas are using it to showcase their sense of style wherever they go. Never thought about wearing fur every day? Don't worry, here are three ways you can wear fur everywhere and dress it up or down for any occasion:
1) Casual Fur While Out and About
Fur and causal may seem like polar opposites. Isn't fur an expensive fabric only for the rich and overdressed? No way! In the Style and Fashion section of The Wall Street Journal, you'll find Maria Murray, founder of high-end fur label Lilly e Violetta. Her furs have been featured in fashion magazines and TV shows across the globe:
"You don't want to spend $25,000 for a fur you wear once to the opera. It's fantastic to see fun put into fur. People tend to see it as old lady-ish." - Maria Murray from The Wall Street Journal
How can you dress down fur? Start with whatever you wear normally like jeans and a t-shirt or button-up. If the weather isn't too chilly, throw on a fur vest in a neutral color like tan or dark brown.
If the weather is colder, opt for a fur jacket instead of a full-length fur coat. A fur jacket is more casual and less overwhelming than a coat for daytime wear, and it's the perfect accessory for fighting off cold weather.

Via Pretty Designs
2) Fur for Classy Office Looks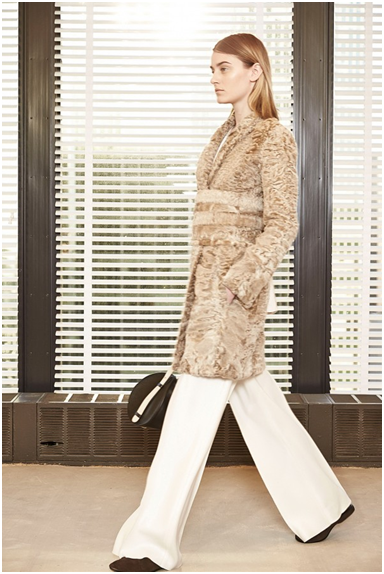 Via The Best Fashion Blog
Global brands like J. Crew, Kate Spade, and Ralph Lauren are beginning to notice women's tastes for everyday furs. A perfect new place to introduce your fur is the workplace. In this environment, a full-length fur coat is completely acceptable and can be worn like a trench coat. Don't forget: a leopard can be worn as a neutral color!
Depending on your office culture, you may want to opt for classic furs in brown or black. If you work in an artistic or fashion related field, feel free to go a little more daring with more exotic prints and colors. You'll be the envy of all your co-workers when you stroll into the office looking fashionable, chic and protected from the chilly air.
3) After Work Drinks
It has been a long day, and the only thing you want to do now is catch up with close friends and share a bottle of wine. But what to wear? Fur is an easy way to add a touch of sophistication to a causal evening look. Start with a black skirt or slacks and strappy heels. Add a fun fur-print coat or shawl to keep the night's chill at bay while looking absolutely dazzling.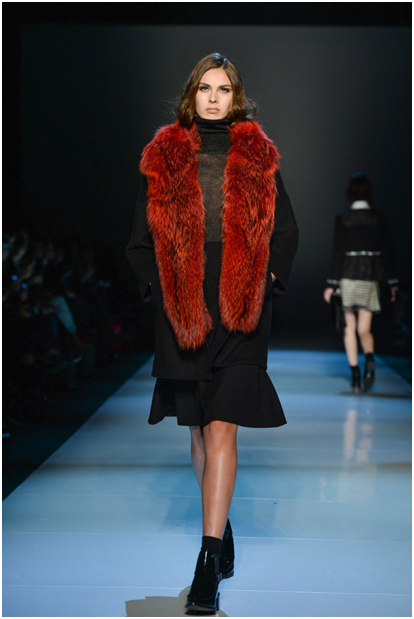 Via FurHatWorld
Bonus Tip: Don't Forget About Accessories!
If an entire fur coat or jacket seems overwhelming for everyday wear, you can still personalize your style with a touch of fur. Handbags, scarves, and even fur boot covers are in style right now. Fur boot covers are an especially attractive option since they are less expensive than purchasing fur shoes and can be worn with different pairs of boots.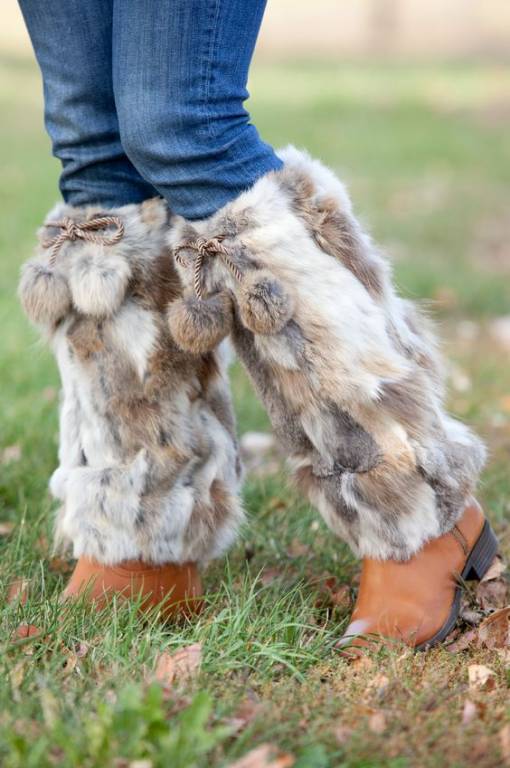 Via Pinterest
Furs aren't just for an elegant night out; women are wearing them for every occasion and time of day. Be creative and find new ways to wear your furs.