How To Succeed Outside Your Field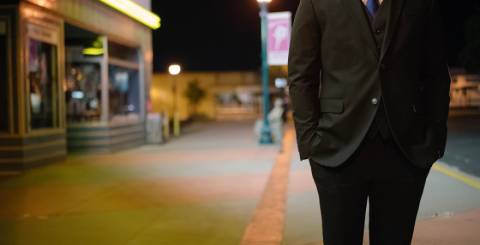 No one enjoys being out of their comfort zone in life – let alone in a new job, especially if you are venturing into the working world for the first time. However, there are certain steps that you can take to succeed even if you at first felt out of your element. Read on to learn five helpful tips on how to succeed outside of your field and show off your best assets in any job that you take on.
1. Get to grips with the situation
If you plan to get a job outside of your field, you need to get to grips with the situation at hand firmly so that you can take it head on. You shouldn't expect to start in a high profile position; be prepared to start from the bottom, and be ready to work your way up to the top.
2. Volunteer
One of your main concerns will probably be the fact that your CV is in no way connected to the job, but before you start to panic, know that there are ways to get around this. Volunteering in whatever your chosen field is an excellent way to not only gain experience, but also a brilliant method to boost your CV and give you some much-needed confidence as well as show prospective employers that you are passionate and serious about your new role.
3. Have a good reason prepared
When you get interviewed for a job that is completely out of your field of expertise or experience, your prospective employer will be very curious as to why the sudden change. This is your moment to take charge and sell yourself. Have a good answer prepared to show your passion for the field as well as highlight a compelling reason for the switch. Having a valid and convincing reason for changing fields will help you get your foot in the door.
4. Showcase your skills, not your qualifications
If you are looking for work outside of your field, you will be worried about the fact that you don't have the required qualifications. What you need to realise, however, is that your qualifications are not everything. Being capable of communication, being able to work in a team and being flexible are things that employees look for more than certificates, so show your prospective employers your skills with a cleverly worded CV and a good interview performance.
5. Research
Both during the interview and after you get the job people might expect from you not to know much, and you have to prove them wrong. Do all that you can to research your new field and make sure you that you are as prepared as possible, and are ready to present ideas of your own. Read books, talk to people and volunteer (as mentioned above) and you will be on your road to success.
6. Network
Faced with a seemingly strenuous task of building your professional reputation from the scratch, you may find yourself wondering how to get out there and collect new contacts to expand your social network in your new area of work. Make use of sites such as LinkedIn and Facebook to find online and local communities of people within the same field of expertise and start your interactions. You may even try to pick their brain and gain the much needed knowledge for your future success.
Starting a new career outside of your field can be a stressful experience – however, if you use some of the tips laid out above, your time in a new field of work will be a lot less terrifying and a lot more exciting. Good luck!