How to Sell Your Car for Parts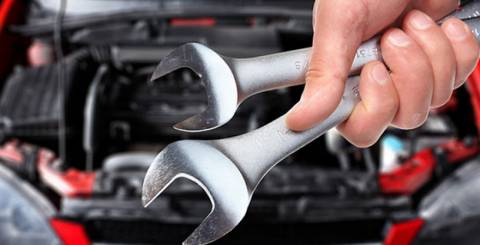 When a vehicle breakdown or doesn't run, it's usually of no use for anyone. At that time, the first thing most people wonder -"How to sell my car for parts?" But often the question arises that, can a damaged or broken down vehicle salvaged for parts to sell for higher profits than the whole worth of the car? In some cases, it is obviously possible to earn a great amount of money by selling your scrap car for parts. But it is not possible for an average person to accomplish this task in their garage, as this task will require huge efforts. So it will be best to take the help of a professional auto mechanic.
But, before you begin to do this, you need to find out how much money you can get for your vehicle. You may use online car valuation tools for this purpose.
Should I break apart my car?
If you have a large garage that is currently not in use, you can use a thousands of dollars in tools and part out your machine with lots of mechanical know-how. Sure, this task will require a lot of time and patience. After this, you can place a sales outlet for large items such as body panels, engines, frames and transmissions. But if you want to earn a really good profit in a reasonably short period of time, you need to hire a full-time professional facility and an avenue to sell your vehicle for parts.
Even if you have done all that, you will still need an effective way to get rid of the tons of toxic, hazardous and corrosive fluids such as Freon, oil, antifreeze, grease, and so on that will be swirling about your vehicles. You will also need to remove wiring and conduit.
You will basically need to employ the services of a salvage yard or an auto removal service, which itself operates in a well-established industry with millions of dollars in expenses. Even then the profit you will earn depends on the make, model, year and condition of the broken-down or salvaged automobile. This means profitability is still a doubtful venture. Besides this, when you start breaking out a vehicle for parts, it becomes more and more hard to get rid of the remaining parts. 
How to sell vehicle parts effectively?
Let's assume you have a 2008 Toyota Corolla that was rear-ended. You find a person who is willing to purchase it's transmission for a good cash, but not the remaining components of the automobile. So now you will be left with a run-down and a significantly damaged vehicle that is typically useless.
While the true fact is that the vehicle will still have some worth and a reputed wrecked vehicle buyer would be more than glad to purchase it for good money. But if it has no transmission or perhaps you have sold it individually, you have no choice other than selling the remaining parts to a junkyard for a fraction of money that you would have gotten in exchange for selling the whole automobile. Additionally, you need to hire a tow truck to take it away to the scrap yard, which is not exactly a good use of your time and money. Another option is donating your automobile, but except if you get tax deduction on car donation, you wouldn't expect a dime for your ride. 
Sell unwanted car parts for cash 
If you have a lot of time, space, patience and know-how, the best way is to sell your car for cash. Whether it's junk, damaged, salvage, or a broken-down automobile you can sell it to Cash for old clunkers. They will buy your vehicle even if it is in a less-than-perfect condition. You won't even have to pay for the towing. This is how you can save yourself from the hassle and fuss of selling your wrecked automobile. Cash for cars outfits will offer you a quick no-obligation cash quote.
Simply sell your car to scrapyards and make smarter money out of that.