How to Resist the Urge to Splurge on Your Kid's Birthday Party
Being the parent of a young child is a stressful experience. There's competition to get your child into the right schools, make sure they have the best kind of extracurricular activities possible all while maintaining a beautiful home and an academically and athletically excellent family. When it comes to birthday parties it can be very hard to resist the urge to go all out!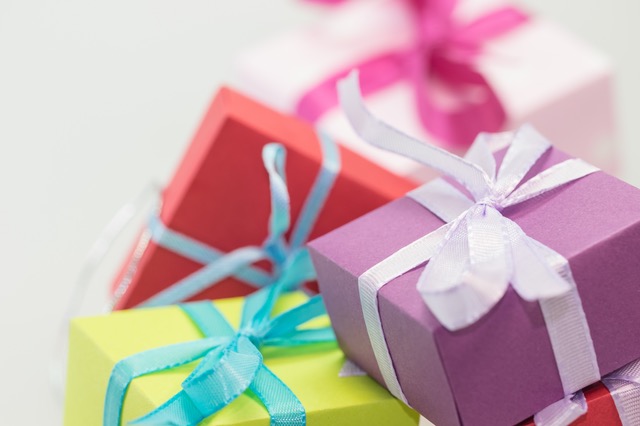 Picture Credit
Who is Really the Star of the Party, Anyway?
Parents can be tempted to splurge on their kid's parties for many reasons. It's a once a year event and of course, we all want our children to be happy and have incredible memories of being a kid. However, not all urges to splurge are so altruistic. As our media constantly impresses upon us how celebrities and reality stars celebrate birthdays of their precious angels, we can feel more and more like this is expected of us. Reality TV shows and tabloids make it appear like lavish activities like French clowns and gift bags filled with mini-Marc Jacobs are the norm. 
As your kids attend more and more birthday parties, we can feel pushed to keep up with the Joneses, with their bounce houses and cupcake towers. No one wants to feel left out, and we certainly don't want our kids to be disappointed or embarrassed by their party. However, the reality is that kids' parties are just like adult parties; the amount of fun had will be what makes it special. Most kids couldn't care less about fancy cupcakes or Pinterest-worthy decor. 
A Little Goes a Long Way
Less is more when planning a child's birthday party. The most important aspect of the party is your child. What do they like? What are they interested in right now? Kids are fickle creatures and their interests can change on a dime. Make sure you ask your child what they want. Simple touches can often be the things that mean the most to a child. 
Family traditions are a great way to make memories and make each birthday feel special and unique from other cookie-cutter parties. Try making the cake together, or creating special homemade candles customized to fit the birthday theme. It can be a sticky situation, so keep an eye on your child while you're making them. They also make a great thank-you gift for your adult guests, too! 
Party games and activities should again be tailored to the child, and remember a birthday is a special day! Try asking your child if they want to do something they're not normally allowed to do, like have a sleepover, bake treats in the kitchen, eat only pizza and cake for lunch, or paint faces. The planning process can be a great way to encourage your child's creativity, so be sure to let their imagination run wild. You'll be amazed at what they come up with!
Come Out to Party!
Outdoor children's birthday parties have many advantages. You don't have to clean up the party prep or worry about how many people you can fit in your house. Your favorite heirlooms will remain safe inside while the kids run wild outside. Even if you don't have a backyard, or a yard large enough for the type of party you want, once you get creative you'll see there are many outdoor options for a children's party. Local parks almost always have pavilions or picnic spaces that you can reserve. If you're close to the water all you need is a table or some blankets and a couple of coolers. If you do some investigating, you might even find a pizza place that delivers to the beach! 
The kids will have more fun outside, too. You don't even need the bouncy house or the expensive pony rides. Just mix kids, sand, dirt, grass and a couple of yard games together like frisbees or horseshoes and you're almost guaranteed a free afternoon in the sun! Decorations can also be more laid back when your party is in a more relaxed environment. Handmade decorations are always preferable to store bought, and the more handmade they look, the better! Try letting the little guests decorate a banner or a giant card for the birthday girl or boy and you'll end up with a keepsake that your child is sure to cherish as an adult. 
Experiences versus Presents
In our technological age sometimes a quick text or a Facebook message of "Happy Birthday" is about all that most of us are going to get. This is a sad shame because those of us who are old enough to remember when people actually sent real mail really relish coming across those old cards with birthday wishes from friends or relatives who have passed away. 
Setting a firm no-gifts policy, and asking your guests to stick to it, can help your child focus on their party and friends. No-gifts policies also help kids from fixating on the competitive sport of gift opening, which emphasizes materialism and consumerism, not the love of friends and family. Choosing some gifts to donate is a terrific way to teach children about the importance of charity, community, and altruism. The feeling they get when doing a good deed is certain to be far superior to the momentary thrill that accompanies ripping open yet another plastic monstrosity. 
Children and people, in general, are always more likely to remember an experience as opposed to a physical item received. Help your child make real, beautiful memories by helping them concentrate on what's important on their birthday. 
So, don't feel bad if you can't find the funds, time, or energy to decorate 50 cupcakes, make 100 gift bags and find somewhere to put more plastic junk after throwing away a whole garbage bag of wrapping paper and boxes. Take this opportunity to guide your child towards a more meaningful birthday experience by focusing them on family, friends, the outdoors and having fun and making memories with those they love. Who knows, maybe you'll make simple, honest kids parties the new trend in your neighborhood!