How Professional Article Writing Services can help with New Product Launches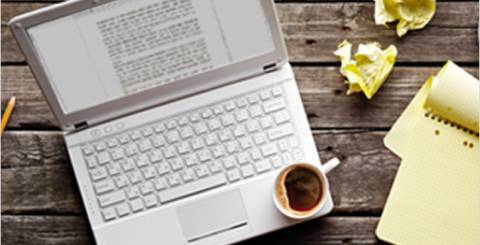 Successful product launches require a robust marketing strategy. Even after all your due market research and savvy product development, a new launch can fail to take off without an effective promotional plan for the same.
For new products, promotion work must ideally begin way before the launch date. One efficient way to inform your target consumers about new products is through creative articles. For this purpose, working with professional article writing services can be very useful irrespective of your business size and industry. The benefits can be in terms of time, efficiency and skilled work.
First, let us look at how articles and blogs can help with the marketing of new products.
With articles and blogs optimized for higher search engines, you can help bring more new visitors to your website.
You can help differentiate your goods with similar ones in the market with articles focused on special features, usability and benefits of any new merchandise or products.
With informative and engaging articles about your new product, you can keep the interest of your existing customer base alive. By offering value to your customers in terms of useful content, you can generate pre-launch interest about new goods and services.
Benefits of article writing services for small businesses and startups –
If you are a small business owner introducing a new product in the market, it can be extremely difficult to find the time to create regular content for your business, let alone for a new product launch. If you find yourself in a similar situation, outsourcing your content requirements to a professional agency can be better than producing no blogs to support your new product launch.
You can also utilize the SEO and content expertise of a professional team of writers to create a pre-launch interest in the product. For instance, if you are launching a new kitchen product, the articles can focus on each and every aspect of the product, its benefits to users, different uses of the product/gadget etc. Or if you are launching a new range of sauces in time for the holiday season, the articles can focus on different uses of the sauce, how to save cooking time using the sauces, easy everyday recipes, holiday recipes, nutritional benefits of ingredients used in the sauces etc. Combine this focused content approach with the power of SEO and you have a winning promotional strategy in hand.
Each article can also be a call to action for your readers. For instance, with each article, you can ask your customers to share their e-mails to get notifications for launch offers and discounts on the new product. This way, you can ensure enough interest in your new product before the launch date. But this only works if the articles are good, optimized for higher ranking on search engines and offer content worth sharing with others.
Benefits of article writing services for medium to large enterprises, industries and corporations –
With outsourcing the content for new or seasonal product launches to a professional agency, medium to large companies can lower their overall content marketing budget. This is possible as hiring new recruits for additional work (for new products) can not only be time consuming but expensive as well in terms of their training, salaries and benefits. When you work with a professional content company, you can hire them to provide you with quality SEO articles as per your requirement and budget.
For companies with multiple new product launches each year, working with an experienced content agency can be extremely beneficial in terms of professional skills and expertise and the desired end result of improved sales.