How To Know If Agile Business Analyst Is Real Or Just A Myth?
Introduction
Wait, what is an Agile Business Analyst? What do we even mean by it? Have you heard about it? Well, we know what agile means, right? It means to move quickly! But how can a business analyst move quickly with all the BA responsibilities like gathering requirements, analyzing and documenting it, understanding business problems and solving it? 
Business Analyst has been a known term for ages. It has always been in demand and a huge number of individuals have been taking business analyst training to acquire the right skill set in order to land to their dream jobs. Agile business analyst has been a term that has not been heard a lot and is new in the market. In this article, we will understand what it is all about.
In some enterprises, a business analyst's position is blended with a product owner's role as they easily adapt agile or agile SDLC based hybrid. This transition itself is to the organization's detriment. There are 4 stages in SDLC:
Catch
Transform
Test
Deliver
Not every team member needs to be required at every step of the process. In most cases, though, a project manager and a business analyst are among the few roles that have control over all 4 phases. Speaking particularly of a business analyst.
The role of a business analyst revolves a lot around its relationship with its business stakeholders. The relationship with the company's stakeholders determines the project/product specifications and the partnership with the technical team ensures delivery as dedicated. During the agile process, this bridge is destroyed. Only the process of capturing and dispatching is passed to the Product Owner. There's not much room for analysis in a short, agile process. 
What if a product owner gathers the requirement and delivers it to the technical team without an apt business and technical analysis? Below are the major issues that occur and it takes about 20-25 percent of the product budget.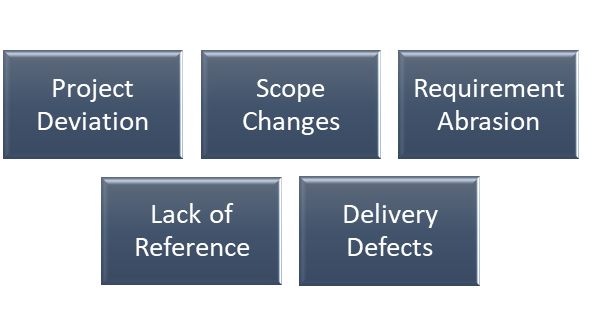 Project deviation offers a door for new possibilities, scope change allows flexibility to adapt new requirements based on ever-changing market demands and needs, requirement abrasion criteria are used as an incentive to create new requirements, lack of reference provides a blank canvas and implementation deficiencies pave the way for better end delivery.
The project form defines the process of creation of software that follows. Typically, a well-defined long-term project with an expected outcome approaches a waterfall/hybrid software development process while an agile software development cycle will match the project with an unstructured framework, a long-term initiative with the ever-changing business-adjusted outcome and its needs.
So, what does it mean? Is agile business analyst a myth? Or can we take advantage of this concept?
The goal here is to guarantee a business analyst carries an agile process with lots of experience in it. This is only feasible through the agile business analyst concept. Here are some of the ways the agile initiative can ensure a product free of breaches:
A business analyst may consider an impact, priority, and urgency dependent requirement. This means minimum conversation back and forth, and traversing in the right direction. Catching exact requirements is a crucial part of an agile business analyst. During the short development life cycle, there is no time to reassess the requirement
We know that the requirements can take any form. Not every requirement is critical. There's noise in each of them. An agile business analyst decides the right priorities for the requirements They turn requirements into deliverable parts which the delivery team understands better. A product owner can not carry out the transformation of a requirement which is purely an agile business analyst's skill set.
Delivery errors are minimized with adequate requirements expected results and rigorous testing The execution process has to be perfect to guarantee the desired outcome. That requirement is specified by experiences of users which provide a prerequisite for acceptance. Acceptance conditions are a minimum viable outcome that aligns with the expected result and can be considered as part of the deliverable. An agile business analyst must ensure that the appropriate stories are formulated with appropriate requirements that identify a consistent delivery path upfront.
Agile Business Analyst has the ability to keep the ball spinning. They are a transforming conduit by which a demand moves into the desired result on the delivery path. This SDLC machine needs continuous fuel generated by an agile business analyst in the form of well-defined and informed knowledge. So long as the job is handled by an agile business analyst, this system should continue on its path to provide greater solutions.
To conclude
Now, to answer the question if it is a myth or reality. Well, it can be both. It is a reality if an organization recognizes the importance, but it is a myth for inexperienced organizations whose systems are undefined and are nowhere on a path to best practices.
Are you an aspiring business analyst? It is best that you take business analyst training if you want to meet the competing demands of the industry. Agile business analysis is the future and your BA skills will definitely come in handy when the time is right.