How To Get Your Home Ready For Fall in 7 Easy Steps
Summer and spring are two hot seasons that are known for causing dusty and cracked windows and walls, spider webs in the corners of the ceilings, dirty attic and basement floors, piled up collections of garments, and an ungroomed lawn. These are only 
a few of the things that can occur to a home before the cold fall rolls around.
Sounds unlivable, right? That is why it is essential to restore your home back to well-maintained conditions for leave-falling and chilly fall that will allow you to live in comfortable and warm surroundings once again.
"But how do you do that?" You may ask. Well, here is a list of seven simple steps to get your home back to that new, cozy, stable, and clean appearance for fall.
1. Perform a General Clean-up
We all know that regular cleanings are vital for a wonderful home. However, with summer and spring being so hot, it is not uncommon to feel too exhausted to clean sometimes.
With the beginning of fall bringing in cool weather, use that time to do the touching up that you were putting off due to the heat. This includes going through items that were probably thrown in the attic and basement, such as winter clothing, blankets, and heaters. Since these items were most likely stored away for months at a time, proper washing and dusting off will definitely keep you and your family from exposure to unhealthy particles.
Additionally, complete an insulation check to ensure that your home will stay warm during the chilling months.
2. Inspect the Appliances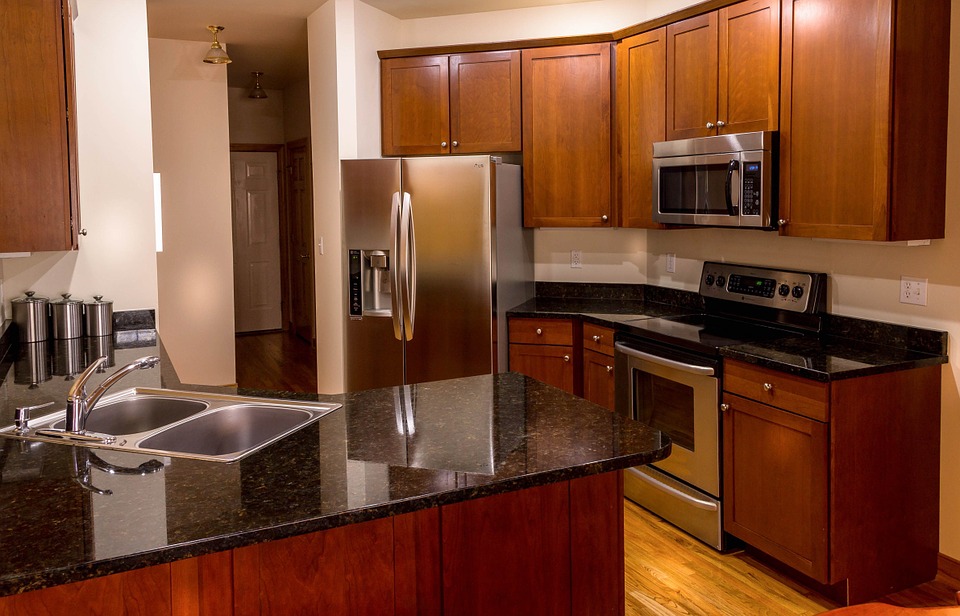 Three appliances that suffer most during the months of heat are AC units, refrigerators, and water heaters. These are three principal appliances in a home. When these three stop working, say "good-bye" to your comfort.
Before the cold months come around, make sure these three home necessities are adequately operating. You will definitely need warm internal air, a warm shower, and a working refrigerator during the cold weather. 
3. Examine and clean HVAC Systems
Major heat and power outages can damage HVAC systems, which often work harder and longer during the summer months. For that reason, it is important to guarantee proper function of these crucial systems that will keep your home warm throughout the freezing months, while passing indoor air quality.
For instance, when the temperature outdoor is hot, AC systems work harder to bring in cool air. As a result, the air filter may become dusty and damaged, causing it to stop working and even disburse poor air standard. Hence, you want to check, clean, and replace the air filter if needed in order for the unit to pass heat safely and effectively.
4. Fix the Windows and Doors
Because excess humidity contributes to the deterioration of any structure, inspecting your windows and doors both outside and inside for cracks and leaks is key to having a warm home throughout the cold seasons.
This specific step is extremely important because your home will not stay warm if cold air or ice water is seeping in through the cracks in windows and doors, not even with the home's heat system on. 
5. Restore the Walls
Now, it is common knowledge that spring brings the most rain out of all four seasons. Unfortunately, when drywall becomes wet, stains and swelling can occur. Mold and mildew can form as a result.
Therefore, checking the walls for possible cracks, both externally and internally, is a great way of getting ready for the cold months ahead. Applying fresh paint on the walls and re-caulking where necessary will do the trick.
6. Declutter and Clean the Attic, Basement, Garage, and Roof
These areas of the home are rarely used during the summer and spring months, possibly resulting in a clutter of apparel, boxes, and who knows what else. You also may want to vacuum and dust, inspect the chimney, check the roof for damage, and clean the gutters. 
Most importantly, check for air leaks as you do not want heat escaping from your home.
7. Ensure a Safe Garden 
Nothing is better than coming home to a beautiful and safe garden after a long day. The garden is the first part of your home that you see after a stressful day. It is also the first thing that you walk through to get to your home, so you want to make certain that it is secure at all times, especially if you live in parts of the world that bring snow.
Renovate your patio, walkway, driveway, and porch before fall by looking for cracks and damages, bringing in summer grills and furniture, and covering any articles for protection from rain and snow. 
Final Word
Fall and winter are two of the coldest seasons of the year. Making sure that your home is completely prepared for these chilly months is one of the best things you can do for your family. These seven steps are truly effortless and are absolutely worth you and your family's comfort and safety.