How to Get the Most Cash for Your Junk Vehicle?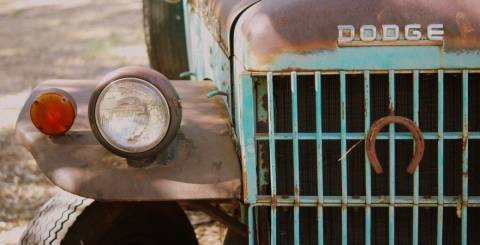 When cars turn old not all of them appear as beautiful as vintage or antique that can be included in collector's items. Therefore, when you realize that your old car needs a lot of expensive repairs, not in use anymore or maybe it is not working anymore. Then, you should really consider having removed from a scrap auto removal company.  This is because if you decide to leave your old car to rust and deteriorate in the premises, it will cause great trouble for you. And you will not able to get rid of it easily once it starts to deteriorate.
With the help of growing junk car wrecking industry, you can easily turn your unwanted vehicle into instant money.  Whether it is running or not running, damaged or wrecked, registered or not-registered, these people will buy it off you for fair cash. They will also not consider whether the vehicle is being manufactured by a popular or less-know brand. They will remove it for free and make sure that you get a reasonable amount of cash for it, regardless of the condition.
In this post, we have listed some of the effective tips that help you maximize the opportunity of getting top money for your junk automobiles.
Check the inside and outside of your vehicle
Look the nooks and crannies of your vehicle and identify the parts and materials that are in perfectly fine condition. After this look for people who are interested to buy those components at a fair price. Also, check if the CD players, car covers, chargers, LCD screens, woofers, and other accessories are working well.  
Additionally, make sure to salvage the road emergency tools like spare tyres, jack, and cables from the trunk of your vehicle. After this, you can decide if you want to sell them individually or via car wreckers. However, make sure to store those parts safely if you choose to sell them personally. Don't forget to remove the personal belongings like IDs, documents, cards and other items which may contain your private details from the glove compartment in the automobile.
 Choose the best car removal company
Finalize the deal with a scrap car wrecking company that is known for offering highly convenient vehicle removal services and is willing to offer you the top-most price. Also, remember to ask frequently asked questions for local car removal service. Don't deal with a company that doesn't offer any one of these qualities, as it won't be the best one in your town. Be sure to choose one that has decades of knowledge in this industry and have good customer reviews on their website. 
Do shopping with the comparison
Look out for experienced and professional companies and get various quotes. You can start by checking online scrap car removal companies or calling your local junk auto buyers. Make sure to obtain cash quotes from at least three best cash for car companies, so you can get the most reasonable price for your old wheels.
Remember to inquire everything about what services they offer to make the most out of selling your unwanted vehicle. Ask questions to know whether they offer free auto removal and pick up service or charge additional fees. You should also know if they offer prompt services and pay instant cash. Also, make sure that they follow strict environmentally friendly methods for disposing of scrap automobiles.
Bring all the documents together
Nearly all reputable and legitimate car removal outfits require the ownership paperwork and other necessary documents when buying a vehicle. Of course, they don't want to be accused of buying vehicles that are stolen.
Even if your vehicle is not registered or you have lost the ownership documents, you will have to provide some essential document that can prove your ownership. It could be the automobile's registration, license of the driver, repossession affidavit, mechanic's lien, action sales receipt and deed of sale.
 Make some room
You will not want to bear extra costs when removing your unwanted vehicle. So, make sure to clear out space where your scrap automobile is sitting. Take off all the things that may get damaged during the process of removal. Also, make enough room for the towing vehicle and equipment so they can easily pick your old clunker.
If you also use some other running vehicle, park it in an area away from your junk vehicle so it doesn't get dented or damaged during the removal process.