How to Find the Right In-Home Care Agency Near You?
When a person is in old age he wants to be at home. It is preferred by a huge ratio of seniors as it enables them to stay in a familiar environment of the home as they grow older. It is a natural thing that a person feels at comfort with his own house as it carries the years of happy memories as well as the items of personal use that are linked to their life's journey.
At the same time, when a person has grown older, he/she can't take care of himself/herself on their own. So, it comes to you to better take care of your loved ones. When you are surrounded by a lot of worries and responsibilities you really don't know how to tackle all confronting situations.
That's why, with all these responsibilities of life, it becomes difficult for you to take care of them alone. In that case, you seek outside assistance from an in-home care agency to hire the caregiver to assist you.
In-Home Care Agency can be your comrade!
Getting help or assistance from your friend or family member can be a better option but hiring a dedicated caregiver can even be more than better. It is so because they can provide professional in-home health care to your loved one. Whether it's a respite care service or even permanent in-home care, there are always professionally trained caregivers available and ready to help.
Which type of care do you need?
But finding a proper caregiver to provide in-home care can be really discouraging sometimes. However, the first step in finding the right kind of home care agency or a caregiver involves the determination of what level of care is needed. There are usually two main types of in-home care services;
Skilled care
Custodial care
Skilled care involves the provision of medical needs but custodial care is some sort of domestic help – including environmental assistance with house-keeping, shopping, cooking, and personal care such as bathing, dressing, and feeding.
Different types of agencies sometimes offer single type care or sometimes both. But what you should opt for to have the best in-home assistance for you???
Obviously, certain steps can take you to the right in-home care you need.
What are the possible ways to find a suitable in-home caregiver?
You can find a possibly available in-home caregiver in one of the two ways;
Hiring someone privately
Hiring a caregiver through a home care agency
Hiring a caregiver through a registered platform like an agency can cost more but along this, it gives you a plus point of security. That's the reason – most seniors prefer to use a registered source like an in-home care agency as these agencies do almost all the required and legal paperwork. These agencies acquire all the payroll taxes and the background information before hiring any employee or a home health caregiver.
We are here to guide you on which tools or filters you should use in finding that in-home care agency that is right for you. This procedure involves 6 steps that are extra important to follow and consider.
6 Important steps to follow while finding an in-home care agency
Consult with your Doctor, Family, and Friends
Assess your In-Home Care Needs
Know Your Budget
Finding In-Home Care Agencies
Interviewing In-Home Care Agencies
Making the Right Match
1- Consult with your Doctor, Family, and Friends
A very first step in finding the right in-home care agency involves the consultation with your doctor, family, and friends. It is important to do because the more people you explore, the stronger your analysis becomes. What you need is to just speak openly and honestly with those who care for you from the heart. By doing this you will get closer to the right kind of help and assistance that you need.
It's also beneficial to involve your doctor in it as the doctor can confirm the type of medical-related assistance you should have. The doctor will give you the exact directions that you will be able to give to the caregiver. Also, the caregiver will have some interaction with the caregiver in the future so, it's best to involve him from the very beginning of the process.
There's a possibility that your friends and other family members might be supporting you throughout the session in past. But it's important to understand whether they will continue or not. It is because coordination from them will be necessary at the beginning of hiring a caregiver. Moreover, family and friends may give you a deep insight into areas you might not have noticed to get help.
2- Assess your In-Home Care Needs
When you have done with the first step, it's time to know exactly what kind of help you will need. To have a better grip on managing the tasks with the caregiver, you have to go through the activities of daily living (ADLs) and instrumental activities of daily living. The defined pinpoints will help you to chalk out where you need assistance from a caregiver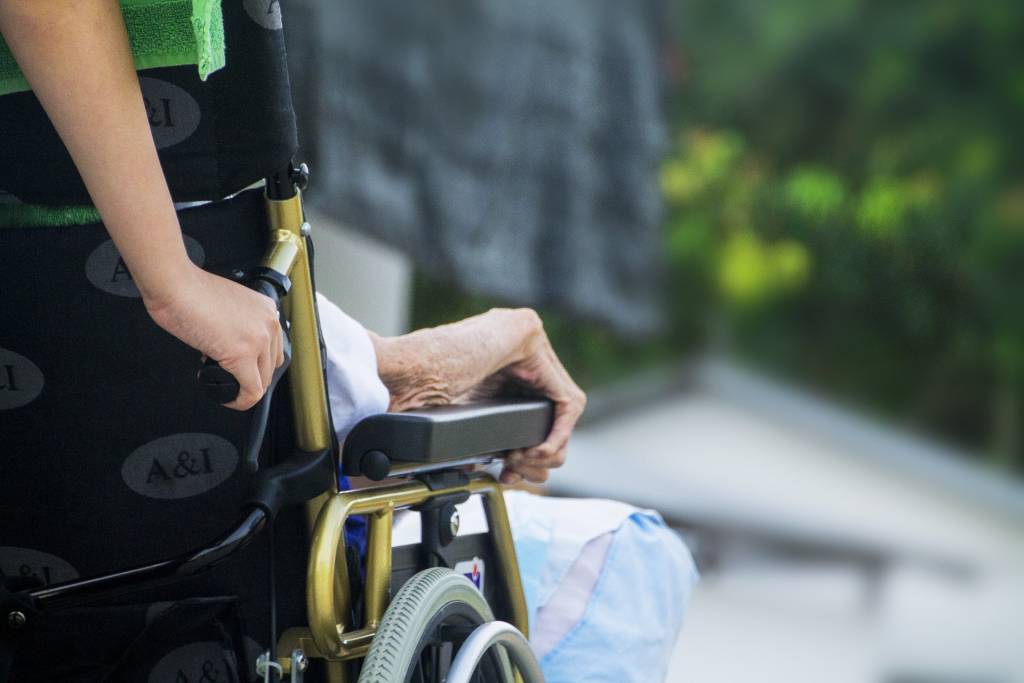 The fundamental activities of daily life are those that involve self-care;
Personal hygiene
Grooming, bathing, showering, and cooking
Laundry
Getting dressed up
Toilet hygiene and assistance e.g going to the toilet
Helping in Mobility & Transport (it may involve getting to the doctor for a physician's appointment or walking around the home for daily activity)
Assistance in eating like self-eating in case of seniors
Companionship/sitter services
3- Know Your Budget
Every agency has its own propaganda of cost or charges. But you have to consider your income first. It's important to know how much you can afford to pay before approaching an in-home care agency. List down and analyze all the income sources to have an idea that how much you can spend on caregiving services.
If your income sources are limited then you should talk to your doctor and find out certain funded medical requirements that you can avail of. Involve your family in this matter too and see if they can contribute towards caregiving service costs or not. You can also choose the option of life insurance policy, annuity, or other financial plans.
4- Finding In-Home Care Agencies
The process of finding the best in-home care agency near you isn't that difficult. As a matter of fact, you can get to the right edge of your destination by the following resources.
Get references from your Doctors, Friends, or relatives
Consult those whose word of mouth you trust and know
Seek out and filter In-Home Care directories
Many of the agencies show up their directories online. So you can access them online with contact information from local agencies.
You will be redirected to the nearest agency to you
After consulting with your closed ones and then from an online search, you will be able to get to the best local agency that specializes in in-home care assistance.
5- Interviewing In-Home Care Agencies
That is an important step for the analysis of the services that an agency offers. It is because there are agencies that offer a limited number of services while others have different schedules and cost packages. So after searching online and then going through one-to-one interaction with the company manager is better to find a perfect one.
In that way, you will be able to find the right one – the one that matches your standards, financial status, and needs. But what you should ask them is also another stinging question in your minds. Is it so?
So we will give you information here about some important questions that you should ask them to reach your destiny!
Questions that you should ask and investigate
Guaranteed and certified checks for in-home care aspirants they hire
What level of experience and type of training do their caregivers have?
Will the agency take care of payroll, taxes, and all official matters regarding the employment of a candidate?
Is the staff available 24 hours a day or do they offer days of the week service, holiday coverage, backup caregiver if needed, live-in services?
What are the financial costs and payment packages?
How does the agency cost? Hourly, per day or monthly?
Is there any payment for holidays, vacations, or sick days?
Will you provide food for the attendant/ caregiver or he/she will bring his/her own food?
6- Making the Right Match
After passing through all the tests… never make a wrong match for your seniors. It is a decisive step that you should take with extra care. Choose a caregiver for you that suits your requirements and provides your seniors with a trusted companionship.
Wrapping up;
In light of the above discussion, finding appropriate In-home care can be a hectic task but with a few steps, you can reach your destination in just a little time. All you need is just to stay patient, alert, and diligent.