How to Estimate the Value of Your Car?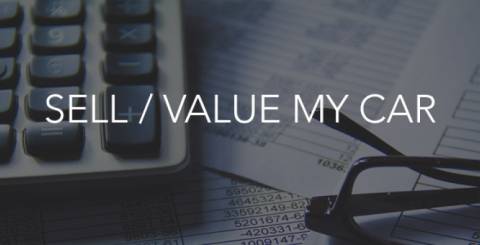 Selling a car isn't the easiest task in the world. So imagine how much harder it is when said automobile has major issues, or is on the verge of the old stage of its life. The important thing to remember when in this situation is that it is still sellable. All you have to do is determine how much money it is worth. This requires finding out what the major issues are, and the good news is you don't have to be a mechanic to do so.
Even scrap cars are worth money
Every car has monetary worth. Even if the parts are all completely useless due to the extreme damage, there is value in the steel and other materials that make up the vehicle's parts. When someone owns an old vehicle and they need to buy replacement components, they will find it harder to find them. Because the parts aren't being made in this day and age. This is when folk turn to scrap yards.
When a vehicle is salvaged and recycled, it's handy to know that most of the car, up to 98 percent in fact, can be recycled. Hear that? That's the environment breathing a sigh of relief. If you are looking to make serious dollars for your old set of wheels, you could use some handy hints.
Have your car inspected
There is a type of inspection that is carried out by mechanics. It is commonly referred to as a "used car inspection" and it is well worth the money. All it usually cost between fifty and one hundred dollars. Knowledge is power.
If you can have this done while the check engine light is illuminated, the mechanic can see whether the catalytic converter is damaged. It could just be a coil or unscrewed cap, but it is very nice to know for sure. The fact of the matter is that a check engine light will make selling harder.
In the case of a vehicle that isn't running, you might be able to have your local mechanic come to your place. You also have the option of having the auto towed to a mechanic, using an AA membership to pay for it. At the end of the day, finding out any major issues with your machine will help the selling process. In any case, as far as you have the vehicle's value in hand, you can probably add those expenditures into the total cost and give it a try.
Avoid relying on Craigslist or similar
When folk post their cars on trading and selling websites, they tend to put more value on their cars than their vehicles deserve. This makes perfect sense, as people are out to make as much money as possible out of their cars, even when they are selling clunkers. That should provide a good enough reason to take any information you gleam from those sites with a grain of salt. Most of the online estimation tools offer the results based on the market price in a worst case scenario. Basically, if you will reply on those figures then you will end up gets ripped of the actual worth of the vehicle.
If you were to see what the vehicles that get sold on these sites usually end up selling for, then this would be a good indicator of what the car is worth. When a vehicle is sold, there has usually been a bit of negotiating beforehand. And this negotiating normally drives the price down. If you want to sell your car for free and without facing much hassles then you need to get the ballpark price figures on the board.