How Energy Forecast Help Beat Volatility and Mitigate Risks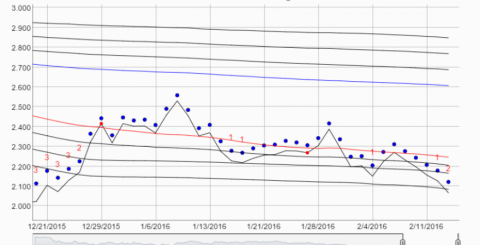 Read these two headlines which appeared within weeks of one another  in the month of June 2017  – "Oil price outlook grows more gloomy despite OPEC cut extension" and "Crude Oil Price Forecast: WTI Bounces From Technical Danger Zone" These two headlines are a good example of the ever changing volatility and views of the energy markets.
In the last few years there have been enormous price swing in the energy markets. Crude oil, refined products and natural gas have fallen from highs to test historic lows and are on the verge of possibly rising to new highs again. The fact that energy prices aren't linked to supply and demand alone and react to geo-political situations, weather, shifts in economic policy, the value of the U.S. dollar and many other factors makes it difficult to glean a clear picture of the long-term moves.
If you trade energy commodities or your business is directly linked to the prices of energy products you need to plan your trades and hedges cautiously. How do you mitigate these risks? How do you take advantage of the market's volatility? Subscribing to energy forecasts may be the answer. In this short write-up we shall explain to you the benefits of such forecasts.
Technical Analysis Over Fundamental Speculation
If you search for 'energy forecast' on the Internet there is no dearth of "'experts" who share their opinion. However, you need to know that most of these forecasts are based on fundamental speculation, changes in geo-political climate, or any other number of factors that could, and likely will, change over time.  The challenge with these forecasts is that they are usually longer-term views and based upon ever changing (and many time inaccurate) fundamental data. This does not mean that fundamentals are not important, but rather, that because there is so much fundamental information it is typically hard to tell what is most important and what is not.
This is where technical analysis, charts, and trading indicators may help you. All known information is discounted in charts, that is any information that a trader acts upon is reflected in price. Therefore, charts tell us everything we need to know about price action. Are prices trending, neutral, bullish, bearish, and so on. In addition, the use of technical analysis forecasting methods and trading indicators can tell us where support and resistance are and where lower risk trades may be entered and exited.
Survive Short Run to Prepare for Long Run
'Keep tracking the fundamental factors' this is something that you may have heard too often in the energy market. While there isn't an iota of doubt that the markets are driven by fundamental factors for the long-term, on most occasions they don't account for short term corrections. For short term trading you will have to rely on data driven analysis that allows you to maximize your gains or bring down your average buying cost. In fact short term trades are often understated in the energy market though they allow you to build the right positions for the long term. Accurate energy forecasts help you make informed trading decisions so you can mitigate some of the risk.
Get One-on-One Support
If you subscribe to energy forecast reports from a reputable agency you will also benefit from their one-one support. This is extremely beneficial for traders who are new to the market and find problems navigating through the volatility or those who are constantly taking losses and want a better (and profitable) strategy. Technical experts will help you to study your trade decisions and help you tailor strategies to meet your goals.