How Does Internet Of Things Work? All You Need To Know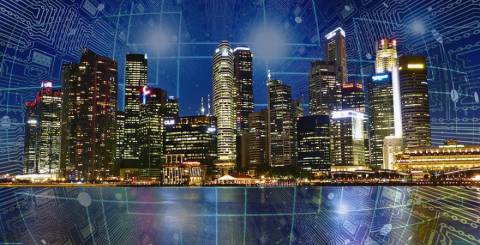 https://cdn.pixabay.com/photo/2019/07/04/18/49/city-4317139_960_720.jpg
You may have heard about the Internet of Things a lot since it made its way into mainstream media in the 2000s and the utopian cities it would help create. But there is definitely a lot about it you still do not know, especially the part when your car can drive you to work efficiently, or the part when an unseen computing device responds to your voice commands to read your schedule and your messages while just got up from bed, or even the part when coffee pots start brewing the moments you want to start your day all because of one concept - IoT. And if you want to know more about it, then this is just the article for you.
And in this post, you will be learning quite a lot about IoT and exploring what Internet of Things really entails. From the information written on here, you will be able to tell the unique applications of IoT in various fields of endeavor. Also, you will be able to learn the true importance of it. Without further ado, it time to dig in.
What is the Internet of Things?
To explain what it actually is, an attempt will be made here to give a precise explanation and paint a clear picture of it. So in few words, the Internet of Things is a network of linked devices, equipment, appliances and vehicles over the internet that can collect data without need of human interactions. However, this is not just any network of linked things over the internet. This is about a massively built network of complete connected things at home, work, and other public spaces.
What you should be looking at here when "connected things" is mentioned in everything from phones to wearable devices to cars to many office pieces of equipment to home appliances to even jet engines and other types of gadgets. As you can see, it is obviously an enormous network of digital things that uses state-of-the-art technologies in electrical, computer, software engineering and other types of engineering fields.
How does it Work?
Now, this is the technical part, where the concept of complete connectivity will be explained. And as you have noticed, broadband internet is increasingly becoming more available for much of the world population and the cost of accessing the internet is decreasing as technology advances and more devices with Wi-Fi capabilities are built.
And when smartphone penetration is included, which is also increasing, it is creating an environment for IoT. In fact, all these phenomena are creating the perfect atmosphere for IoT as you have seen. But this is possible thanks to the wireless networks and cheap processors. With it, you can turn anything into part of the system, which makes up the IoT network.
Internet of Things consist all web-enabled equipment or devices that collect, act on and send data they receive from external sources using digital technologies, such as processors, embedded sensors and communication hardware to create a unique ecosystem just like the ones you saw in most science fiction movies.
That being said, there is something that makes this concept unique. These devices that are all connected over the internet can transfer data to one another, which most people describe as "talking," meaning they can send and receive data to one another while they initiate commands without human intervention. While some of these devices utilize artificial intelligence to function optimally, some of them do not. In fact, some of these "smart" devices perform basic functions.
But they are able to receive instructions and communicate with other devices in their ecosystems. This process is popularly called Machine-to-Machine (M2M) interaction or communication. This does not mean that humans cannot interact with them. Humans do, but their function is to give those commands and set it up or access the data stored in them. That is it. The devices do all the heavy lifting themselves. And this system is possible due to all the mobile components that make up the big ecosystem.
The Importance of the Internet of Things
It is true that things have connected to the internet since the advent of the technology without the guise of IoT. But IoT offers a new prospect in the way this connection is being made. What this means, in other words, is that "complete connectivity" creates a new ecosystem different from the one everybody in the developed world currently experience.
And the importance of this is enormous because of its far-reaching applications. In fact, it literally affects every aspect of people' lives. And to paint a clearer picture of its importance, here are some of its applications by top software companies.
Applications of Internet of Things by industries
• Agriculture. It is used in outdoor planting operations specifically for managing and monitoring micro-climate conditions
• Consumer use – private citizens. At homes and offices
• Manufacturing. Extensively used in factories
• Insurance
• Retail
• Transportation
• Utility/ energy
• And a lot of other industries
Final Thought
As you can see in this post, the Internet of Things has made headway with the advent of many digital devices, which has made things that were once thought as impossible, possible. As you have seen, the concept of "complete connectivity" is obviously different from what you are currently experiencing with some digital devices at your home and offices. The truth is, IoT is going to change the way cities operate and re-define the way people live their lives on a daily basis including the way businesses are done.