How can Going to a Boarding School Help Bring Discipline in Your Child's Life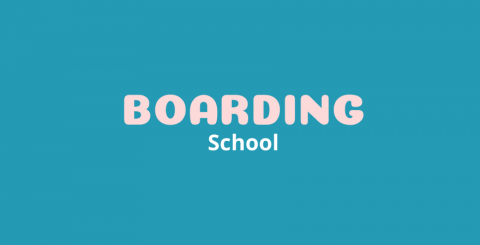 "Discipline is the bridge between goals and accomplishments." Jim Rohn
Education has always been the most important and the most difficult decision that every parent has to make. With so many options to explore, many parents are preferring an education system that not only provides quality education but also focuses on the overall development of the child.
Be it a residential school, an international school, or a boarding school, the key to a successful child is the implementation of discipline in their daily lives. It has been seen that as compared to other education systems, boarding schools are seen to be more influential in building a disciplined and independent child.
Importance of discipline
Discipline is the most important aspect that is required for a successful life. A disciplined person has control over their time and life. When you follow a schedule, it helps you in becoming more focused and mentally strong.
A disciplined person can complete their work on time and lead a sorted, stress-free life. It defines who you are and also inspires others to follow in your footsteps. In a boarding school, the main focus is on making children follow and adapt to a proper and disciplined routine, which motivates them to become achievers and learn to manage their activities and chores independently.
Helps to be focused towards academics
In a boarding school, children are provided with an environment that encourages them to be an achiever. The schools run on the system where everything is planned, from waking up to study time and mealtime everything is scheduled.
The school authorities ensure that children follow these routines without fail. When they follow a proper time table, they learn to be focused on their work, academics, and activities that are a part of their curriculum.
A disciplined life helps in making the child more focused on their work. When children become more focused on academics, it helps in better academic performance. A student who is disciplined in life gets better scores and tends to achieve more benefit from the lectures and classes. When a child is focused, they tend to listen to their teachers effectively as well.
Lead a stress-free life
When a child learns to be disciplined in managing their studies as well as other activities,  they develop a skill of staying active and more focused. Every boarding school focuses on making a child follow a set routine.
A well-disciplined child knows how to balance work as well as activities that are part of the curriculum. They learn to execute them on time.
Staying disciplined helps them in staying ahead especially when it comes to completing activities, homework, and studying for exams. Thus, it helps in keeping a child stress free. They don't feel any pressure or burden to follow the curriculum of a boarding school. They do not fear or face any tension especially during exams because they are prepared in advance.
Helps in staying active
In a boarding school, there is a time allotted for every single activity they will be doing. There is a time fixed for waking up, taking a bath, having breakfast, coming to school, and sleeping.
There are sports, extracurricular activities, and leisure time which is also part of the curriculum here. When a child becomes a part of such a curriculum where they are exposed to academics as well as physical education, they become more active and focused. These activities like engaging in sports help in maintaining a healthy and active lifestyle. An active child is more disciplined towards accomplishing their daily task. By being active, a child also grasps classroom lessons more effectively.
Hence, a disciplined child is more active and dynamic which contributes to their overall development.
Helps in managing time well
A child in a boarding school learns to be more focused on completing their tasks. When the whole day is planned, a child can manage their time well. They are motivated towards completing their assigned tasks on time, thus, saving time for other activities.
When a child neglects doing their work on time, it becomes difficult to manage and the work starts piling up.
In a boarding school, educators make sure that children follow the work assigned to them or the activities allotted to them on time and complete it within the decided time. Therefore, a child becomes more focused and learns to manage their time well which becomes quite beneficial later when they join jobs.
Summing up:
Boarding school system believes that children prosper more when provided with the right exposure to the environment, along with proper guidance and support. A child learns to become more organized and responsible for all his chores and activities. A disciplined life means a well settled, stress-free living considering how much academic pressure a child has to face nowadays.