Here is a Quick Guide for the Different Types of Eyeliners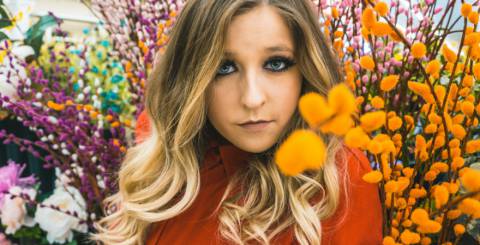 The eyeliner defines the eyes and creates a seductive look. It can enlarge the eyes, make them smaller with the different styles of application. You can even do a winged eye look that will make your eyes look wider. For a casual or dramatic look, the eyeliner is a must in every makeup bag.
There are four different types of eyeliners: liquid eyeliner, pencil eyeliner, cream eyeliner, and liquid eyeliner pen. They all can be waterproof or not. As you can see they are divided into four categories depending on the way they are applied. They have their pros and cons and provide different effects. Let's see.
Liquid Eyeliner
As it is liquid you will need a steady hand to apply it. You should use a specially designed brush and have lots of patience. It is not recommended for beginners, maybe after a month or two of practicing you can try it out, but not sooner. Once you are able to draw perfect lines you can use the liquid eyeliner to create the effect of the dramatic cat eyes look.
Pencil Eyeliner
The pencil eyeliner is the most commonly used eyeliner as it provided precision in application. It is easy to manage and control the lines and is also very easy to put on. They are the best type if you are in a hurry. You can choose among the vast palette of colours they come in. They can also be waterproof, in fact, the best waterproof eyeliner will make sure your eyes stay perfectly defined throughout the whole day and in any weather condition, even if you let some tears fall down your face. However, you should always make sure it is sharp enough so it can provide a smooth-straight line.
Liquid Eyeliner Pen
This type is a combination of a pencil and the liquid eyeliner as it contains ink but has a strong felt tip that you use to apply the eyeliner. They provide you with the stability of the pencil eyeliner and the dramatic effect of the liquid eyeliner. You can find it in a waterproof variation as well or with an additional side as a stamp that will help you create the perfect winged eye look.
Cream Eyeliner
This is mostly used by professional makeup artists. The cream eyeliner is inside of a small pot where you can dip your angled brush in. As the name suggests, their base is much creamier and their effect is as glamorous as it gets. Most often their formula is water-resistant and also they allow more control over line thickness. They are excellent for the smokey eye effect.
Here is an Extra Alternative: the Eyeshadow as an Eyeliner
You can also use your favourite shade of eyeshadow to define your eyes. You would only need a brush you can dip into the eyeshadow and draw or smudge along the upper or lower lashline. Just don't use it on the waterline because it won't stay and will probably irritate your eyes. Another disadvantage is that it won't last long.
Whichever type choose, make sure you practice a little bit before you experiment with it prior to a big night out. Mistakes will cause smudges and smudges will soil the whole makeup look on your face. If you are a total beginner, go with the eyeliner liquid pen - there is not an easier alternative except for the eyeliner pencil (which can still cause those smudges, remember?), take a deep breath and start drawing the line. Be confident and have a steady hand. Once you are ready you can start with the mascara.