Guide To Choosing the Right Fishing Wader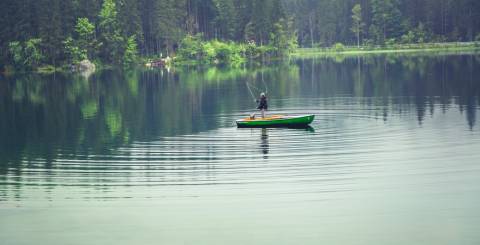 Whether you want to fish in rolling rivers or shallow streams, wearing a pair of fishing waders can enhance your efficiency and comfort on the water. Fishing waders are often available in a variety of options. Picking the right pair of waders for your fishing conditions can help make your casts enjoyable. Fishing waders can differ in style, material, and height. Each pair of waders may be designed for specific waterways. Here are a few tips that can help you find the right waders for your fishing conditions.
Material
Fishing waders are often made of three materials, namely, breathable nylon, rubber, and neoprene. Each material tends to have unique features that could be suitable for specific fishing conditions. Neoprene kid waders can be ideal for colder conditions. They are often thicker than other waders, meaning they can help with durability and insulation in rough water. Breathable waders, on the other hand, tend to be versatile and lightweight and can be available in all heights. Most breathable waders are made of polyester or nylon materials. Some may feature a waterproof membrane that can enhance comfort during warm days on the water. Anglers can use an insulator alongside their breathable waders in cold conditions.
Height
Your casting conditions can help determine the height of your wader. Waders can be used for fishing in faster currents and slow-moving water. Find a pair of wader that can keep you comfortable no matter the fishing conditions. Fishing waders are often available in three heights, namely, chest, waist, and hip. Hip waders can resemble a pair of chaps. They are of the shortest waders for anglers. Hip waders can feature two legs that anglers can strap to their belt to prevent them from falling as they reel. Hip waders can be ideal for fishing in slow-moving rivers or shallow streams. Waist-high waders, on the other hand, can give an angler a little more coverage than hip wader. Most of them can resemble a baggy pair of trousers. Anglers can wear them with either a suspender or belt. Waist-high waders may be the best option for a fisherman looking to get into deep heights. They could also be a perfect choice for anglers who want unrestricted motion on their upper half. Chest waders are often the tallest and most versatile waders for anglers. Most of them feature built-in suspenders that can allow anglers to fish in depths as high as their chest.
Style
There are two types of fishing waders, namely, stockingfoot and boot foot waders. Bootfoot waders tend to feature the boot sewn onto their feet. Most of them can be easy to put on. Anglers can use their boot foot waders to prevent unwanted debris from blocking their way. Whereas some stockingfoot waders can come with built-in boots, others may require you to wear a separate boot. Stockingwaders can also feature neoprene booties that can help keep your feet warm and dry and provide you with optimal support and traction. The fact that stockingfoot waders are lightweight than boot foot waders may make them ideal for backpacking. Stockingfoot waders can also offer more room for customization, as their wading boots can be loosened or tightened. The style of a wader can also vary by brand, so it would be wise to check with different styling charts before making a purchase.
Picking the right waders for your fishing conditions can translate to a successful fishing season. Waders can not only make you efficient and comfortable on the water but also guarantee your safety. They can be available in an array of types, materials, sizes, and heights. So, virtually every angler can find a pair of waders that can fit his or her fishing conditions. The height of your waders can determine how deep you can get, while the material can determine how comfortable an angler can feel on the water. These tips can help you find a pair of waders that match your fishing conditions and angling outfit.